3 most authentic Oktoberfest experiences in NYC
Munich's Oktoberfest is an event on many people's bucket list. If you can't make it to Munich, no worries – Munich is coming to you! Every bar that serves German Beer is now offering some type of Oktoberfest Event or special, but there are a few places who manage to create that special "Oktoberfest-Feeling" by re-creating the tent environment with the right music, food, decorations, and – of course- the beer! Here are our top picks. 
Brooklyn Oktoberfest
Friday, October 20th – Sunday October 22nd
Greenpoint Terminal Warehouse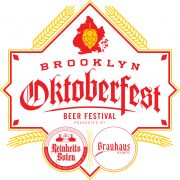 Brauhaus Schmitz, Philadelphia's best bierhall, is heading north for their 1st Annual Brooklyn Oktoberfest featuring the "Reinheits Boten" lineup of craft beers from Bavaria and Baden Wuertemberg.
The warehouse structure located in the Greenpoint neighborhood of Brooklyn will mimic an authentic Munich festival tent, with Bavarian blue & white ceilings, & authentic festival tables imported from Germany.
Musical acts, will include the Alex Meixner Band, The Bratwurst Boys and Brauhaus regulars The Heimatklange Band, plus Special guest appearance by Melina, performing her hit song "I Love German Boys" on Friday and both Sunday sessions.
This weekend long festival will give guests the opportunity to celebrate at 1 of 5 separate 4-hour sessions each accommodating up to 1000 people. Tickets will be available in VIP, Reserved, and General Admission options with the most authentic German dancing, food, entertainment, beer and more… this new festival in the BIG APPLE will be a hit!!
Use code KINDER for a $10 discount per ticket!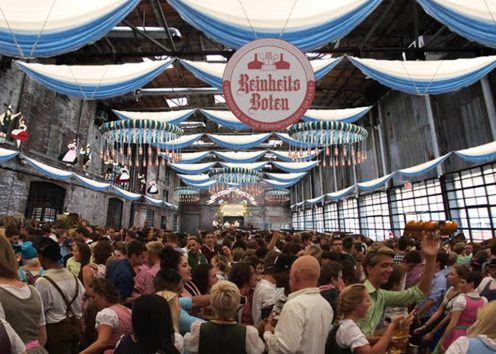 +++
Zum Schneider – Munich on the East River
Friday, September 29th – Sunday, October 8th
East River & 23rd Street
Zum Schneider, the original Bavarian Bierhaus in NYC owned by Sylvester Schneider, once again presents Munich on the East River, an unforgettable and traditional München Oktoberfest experience. Zum Schneider hosts its annual event for the fourth time, by following the age old traditions of Oktoberfest typically celebrated in Munich for over 200 years.
There will be a fully decorated traditional Oktoberfest tent with original furniture (Garnituren), an Oompah band stage, general & reserved seating area and an elevated VIP section.
Original Oktoberfest beers on tap, live music, vendor stands, fun strongman competitions, games & a photo booth. All food served in the tent is based on the traditions of the Munich Oktoberfest.
Regular tickets start at $28 and at $10 at Friends & Family Night on Thursday, October 5th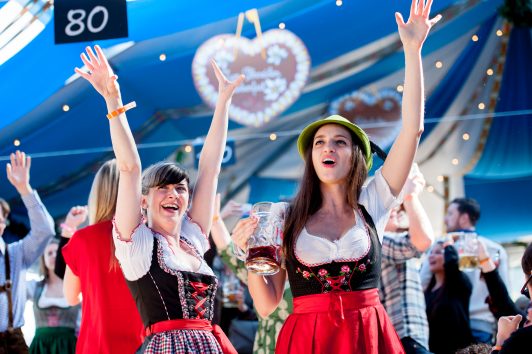 +++
Paulaner NYC
September 16th to October 22nd
265 Bowery, Lower East Side
The only place in Manhattan that will offer fresh brewed Oktoberfest beer – something that every beer lover must experience!
The wait is finally over. Oktoberfest 2017 is just about to begin and Paulaner on Bowery offers the most authentic experience you can get outside of Munich. They are now also offering very special VIP table seating and many day/time options to get your Oktoberfest on. Make sure to reserve your spot today!