Who we are
CityKinder is an online and offline community platform for German-speaking parents. We offer a wide range of events, groups, classes and seminars for German-speaking families in the New York metro area. Further we are providing expecting parents and young families with comprehensive lists of resources that will help them navigate their new environment as well as parenthood.
Through our offline activities, members of our growing CityKinder community can access a supportive network with other families of a similar cultural background.


How it started
When Gabi Hegan became pregnant with her daughter she had been living in New York City for almost 10 years and had never been very involved in the local German community apart from occasional visits to Zum Schneider or Loreley. Having a baby brought her back to her roots and she started to look for other German speaking parents in the area. It's hard to believe now, but apart from a few yahoo groups and some small German programs there was not much on offer for the German speaking parent community. Gabi's husband sat down for 2 weekends building a simple website and CityKinder.com was born. 2 classes and 1 event were on offer… Over the years the project has grown tremendously and was shaped by many volunteers and supporters who gave their expertise, great ideas and invaluable time to the task of creating a platform for German speaking families in the NYC area. CityKinder is a true community project envisioned and run by Moms, Moms-to-be and a few Dads who all volunteer their time and expertise.
READ MORE on how it all started….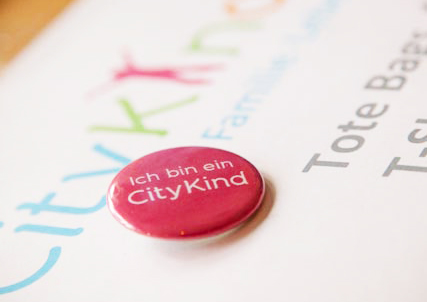 Where we are going
We are excited about the current Website launched in March 2014. There are many plans to further improve the site and add services like:
Babysitter Listing
Forum
FleaMarket
Playdate Feature
Member Deals
More classes and Seminars
….and much more
We would also like to expand our reach in the area, however, all of this costs $$. You can help us by sharing your ideas, volunteer or donate to CityKinder.