Book Launch: Schwanger in Amerika!
Baby ist gleich Baby! – Oder nicht?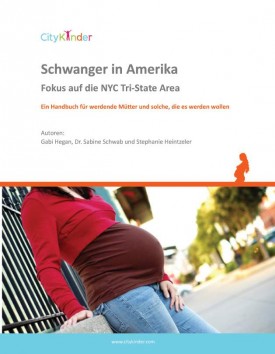 Although the outcome is the same – the pregnancy and birthing experience can be very different between Germany and the US. To help prepare expecting parents we are excited to announce the launch of our first eBook titled: "Schwanger in Amerika". 
This 111 page first edition is focused on the Tri-State area and will give expecting parents a full run down on everything they need to know about having a Baby in a different country.