Call for Volunteers! German-American Steuben Parade Committee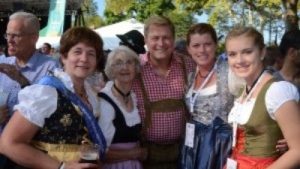 Dear Friends/Liebe Freunde,
The 2017 Steuben Parade Committee is preparing for the 60th Steuben Parade filled with  fun and exciting events with much interest from our local sponsors, supporters and overseas groups! However, the Parade and associated events can't happen without the many outstanding volunteers who work tirelessly to help us deliver the BEST of our German heritage each September.  Of course, the more volunteer support we receive, the better the end result.
Therefore, we ask you, or someone you may know, to consider joining one of our Committees:
– Gala Committee
– Advertising/Graphics/Journal
– Public Relations
– Float Committee
– Friendship Month Events
– Oktoberfest Committee
– Website Committee
– Souvenir Committee
The monthly Parade meetings take place at the Liederkranz on Tuesday evenings at 7pm. Our next meeting will be March 21st. To learn more about the Committee please visit our website. If you are interested in a volunteer position, please email Chairman@GermanParadeNYC.org with the Committee of interest. We look forward to hearing from you.
Thank you,
Bob Radske
General Chairman, German American Steuben Parade of NY