Follow our CityErleben blog to get periodic updates on the best activities with or without your kids like museums, playgrounds, festivals, free programs, day trips and weekend excursions. Get the best out of NYC tested by fellow CityKinder Moms & Dads and our contributors.
Big Apple Circus am Lincoln Center
November 4th 2013, 8pm
by Gabi
comments: 1
Wenn man derzeit am Lincoln Center vorbeigeht, dann bläst einem schon dieser Geruch entgegen, der an Kindheit und Freiheit erinnert: der Zirkus ist in der Stadt. Wir haben uns nun endlich die Show angesehen und jeder, der den Zirkus liebt, wird hier auf seine Kosten kommen: vom Seilakrobaten, bis zum Clown, vom Trapez-Künstler bis zur Pferde-Nummer, von der Schlangenfrau (sie ist überbeweglich und hat keine Tiere bei sich bis zu domptierten Hunden, von der Fahrradfahrenden-Chinesinnen-Nummer bis zur jonglierenden Tango-Nummer – wir waren einfach alle restlos begeistert. Wir hatten Kinder von 3 bis 5 Jahren dabei und wir hatten alle nicht nur Spaß und Spannung, sondern haben uns auch wirklich toll amüsiert.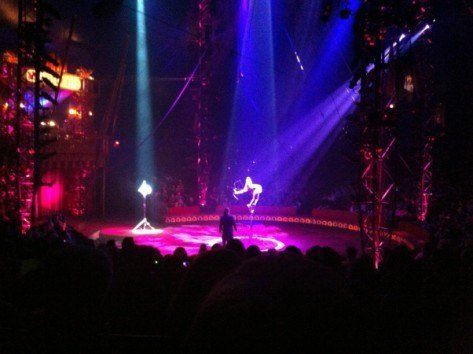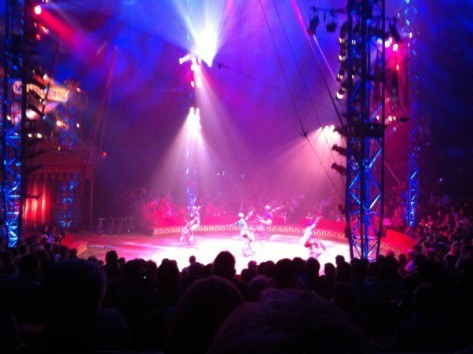 Hier noch ein paar wichtige Hinweise:
Der Zirkus hat aus Tierschutz-Gründen nur zwei Tier-Nummern: mit Pferden und mit Hunden. Also bitte keine Löwen, Tiger und Elefanten erwarten.
Die Show geht knapp zwei Stunden – offiziell 1:50 – ist aber sehr kurzweilig, weil immer wieder neue Vorführungen kommen.
Die Artisten haben teilweise Dinge vorgeführt, die sehr aussergewöhnlich sind und die ich in meinem Leben noch nicht gesehen habe, und die sie teilweise selber erfunden haben.
Fazit: REIN DA!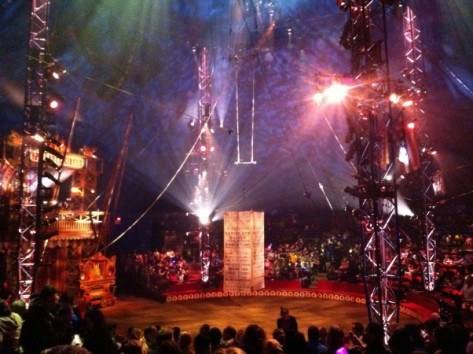 Offizielle Website (auch mit Eindrücken von der Show):
Tickets sind recht teuer  – denn auch hier gilt wieder, dass nichts billig ist in New York und können über die offizielle Seite online gekauft werden. Man kann aber auch direkt an die Kasse gehen und dort direkt kaufen.
Geheimtipp: Groupon, Plum und andere Discount Seiten haben oft reduzierte Ticketangebote
Location: der Zirkus und auch der Ticketverkauf ist neben der Met Opera bzw. zwischen der Oper und dem Ballet im Damrosch Park.
Leave us a comment!