Follow our CityErleben blog to get periodic updates on the best activities with or without your kids like museums, playgrounds, festivals, free programs, day trips and weekend excursions. Get the best out of NYC tested by fellow CityKinder Moms & Dads and our contributors.
Christmas Spectacular – die Rockettes
November 10th 2014, 8am
by Gabi
comments: 1
Jedes Jahr um die Weihnachtszeit wird in New York eine Show namens Radio City Christmas Spectacular aufgeführt, in der man die berühmten Rockettes sehen kann. Ein echter Traum für jeden, der Kitsch und Athleten mag. Ich habe es mir ehrlich gesagt sehr viel schlimmer erwartet, aber kitschig ist es natürlich: glitzernd, leicht bekleidete Damen tanzen wie im Variete mit schwingenden Beinen in der Reihe und steppen und tanzen, dass einem ganz schwindelig wird. Überall glitzert es, überall tanzt und steppt es. Einfach ein Traum. Außenherum führt ein dicker Weihnachtsmann durchs Programm und es werden auch ein paar sehr nette kleine Geschichten erzählt … mit der Krönung, dass am Schluss sogar drei Kamele und ein Esel auf die Bühne bemüht werden, um die Weihnachtsgeschichte zu erzählen. Einfach unglaublich.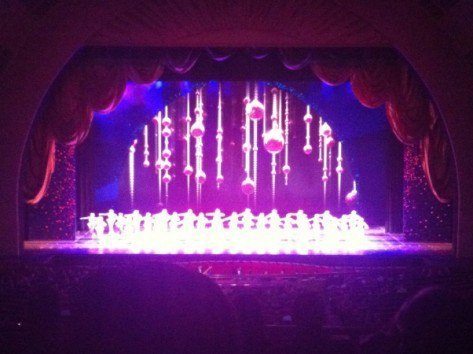 Fazit: ein echtes Must für jeden, der in New York die Weihnachtszeit erlebt. Mit Kindern sehr gut ansehbar – es gibt auch Nachmittags-Vorstellungen. Mich haben vor allem die athletische Leistung begeistert, wie man mit so einer Präzision simultan 28 Damen in einer Reihe tanzen lassen kann. Manchmal ging ein großes Raunen durch die Zuschauer, weil man es eifnach nicht glauben konnte! Einfach toll – und das sag ich, die eigentlich überhaupt nicht so auf Kitsch steht.
Informationen:
Preise und Tickets: Die Offizielle Seite ist: http://www.radiocitychristmas.com/newyork/tickets.html#
Es gibt überall immer wieder Tickets günstiger – checkt einfach RetailMeNot und TimeOut New York oder googelt "Discount Christmas Spectacular". Den vollen Preis muss man normalerweise nicht zaheln. Ich habe schon Tickets für $49 im Orchester gesehen.
Vorstellungen: Am Tag gibt es zwischen 2 und 5 Vorstellungen. Teilweise fangen sie schon am Morgen an, was natürlich für Familien mit kleinen Kindern sehr praktisch ist.
Ort: die Vorstellungen sind in der Radio City Hall. Alleine die Location war schon sehr beeindruckend.
Offizielle Website: www.radiocitychristmas.com/newyork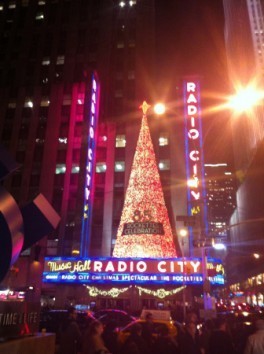 Leave us a comment!