Follow our CityErleben blog to get periodic updates on the best activities with or without your kids like museums, playgrounds, festivals, free programs, day trips and weekend excursions. Get the best out of NYC tested by fellow CityKinder Moms & Dads and our contributors.
Halloween
October 22nd 2014, 1pm
by Gabi
comments: 0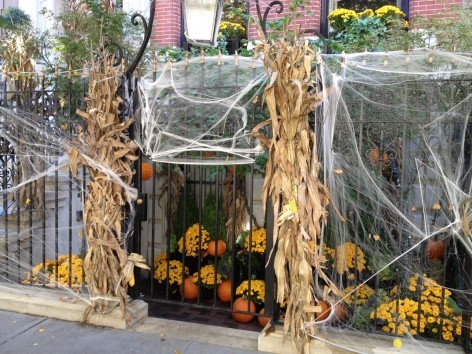 Wir haben für euch mal ein paar nette Dinge zusammengestellt, die man machen kann an diesem denkwürdigen Tag, der ja schon reichlich von anderen Festen drumherum eingebettet ist.
Du kannst also am 31. Oktober 2014  Halloween feiern, in dem du mit deinen Kids …
… was typisch-NY-Verrücktes machen …
… Trick or Treat auf der Straße machst …
Hier ein paar Tips für die Upper West Side: Auf einigen Straßen kann man einfach vorbei gehen und mit den Kindern in Geschäfte und Häuser gehen. Leider sind einige der Straßen inzwischen so beliebt, dass es manchmal sehr voll und stressig werden kann. Hier einige Tipps von Nachbarn:
69th Street gleich bei Central Park West: das berühmtested und wohl auch vollste Stück
87th Street zwischen Broadway und West End Avenue: soll sehr schön sein
90th zwischen Columbus und Amsterdam Avenues
79th Street zwischen Columbus und Amsterdam Avenue
Mehr Informationen auch für andere Stadtviertel gibt es bei "Best Places to Trick or Treat"
… ins Theater gehst …
Viele Theater zeigen Halloween Theaterstücke:
Wie sieht es eigentlich aus, wenn Grimm's Hänsel und Gretel Halloween feiern? Zu sehen im Swedish Cottage Marionette Theater
Für einen Überblick über alle Halloween Events empfehlen wir die Webseite MommyPoppins.com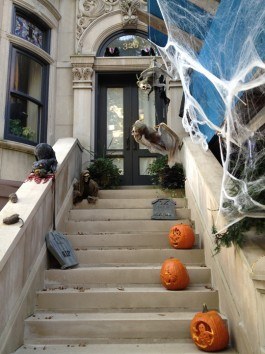 Leave us a comment!