Follow our CityErleben blog to get periodic updates on the best activities with or without your kids like museums, playgrounds, festivals, free programs, day trips and weekend excursions. Get the best out of NYC tested by fellow CityKinder Moms & Dads and our contributors.
July 4th in New York City – Etwas für die ganze Familie!
June 29th 2015, 8am
comments: 0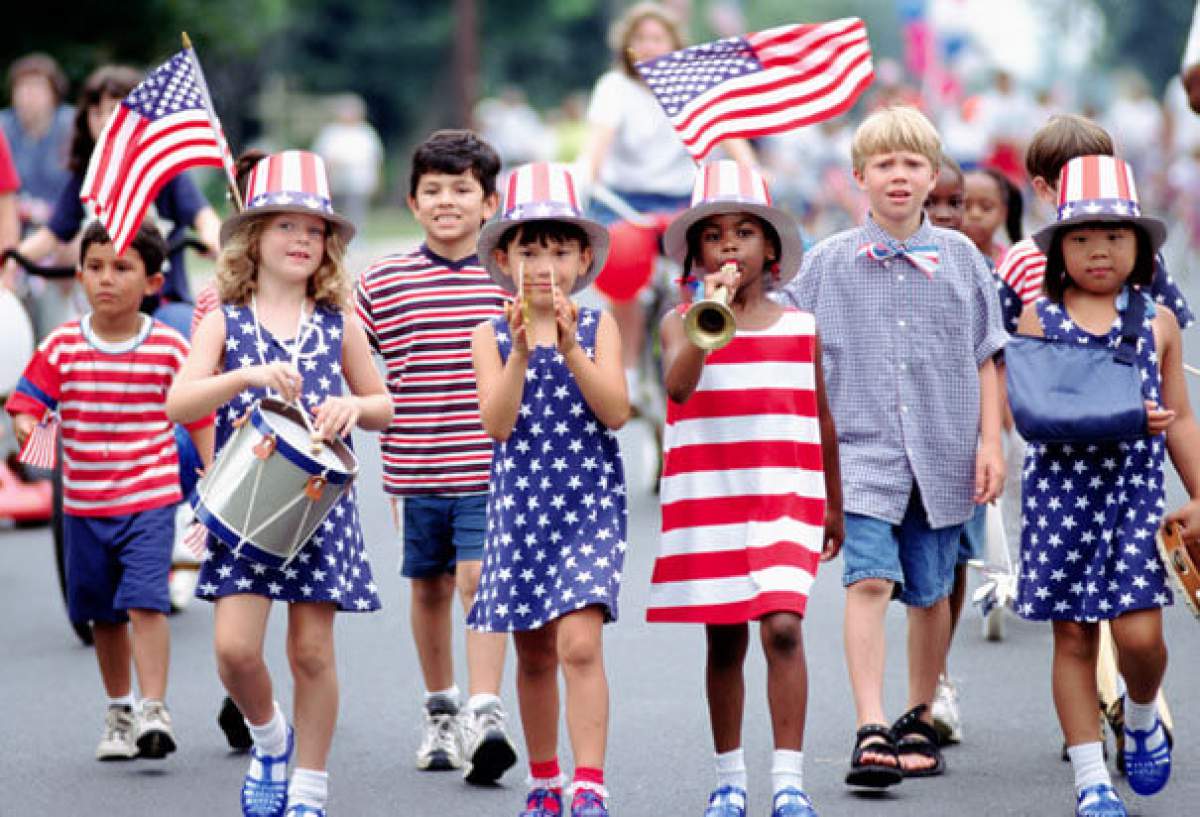 Es ist gar nicht so einfach eine familienfreundliche Aktivität in New York zu finden wenn es um July 4th geht, aber wir haben uns natürlich für Euch auf die Suche gemacht. Feuerwerke, BBQ's und viele Parties stehen auf dem Program. CityKinder hat die familienfreundlichsten öffentlich zugänglichen Aktivitäten für Sie und ihre Familie gefunden.
1) July 4th The Big Bang on the East River hosted by Zum Schneider
Wann: 16 Uhr bis 23:30 Uhr
Wo: Solar One Outdoors Event Space
24-20 Fdr Drive Service Rd E
Preis: RSVP
Bis zu 6 Jahren $1 | Unter 21 Jahren $69 | Ab 21 Jahren $99
Sehen Sie sich das Feuerwerk von einer perfekten Location an! Live band, DJ's, BBQ, deutsches Bier, Wein, Sodas, Wasser, Bratwurst, Hot Dogs, Maiskolben, Fisch und mehr. All inclusive open Bar und Büffet!
2) July 4th Harlem Children's Parade
Wann: 10:45 AM
Wo: Harlem Morningside Drive & 115th Street
Preis: $3
Ein tolles Erlebnis für die Kinder bietet die Harlem Children's Parade. Ein Feuerwehrauto leitet die Parade. Die Kinder können auch im Feuerwehrauto mitfahren. Für das Fahrrad oder den Scooter der am schönsten dekoriert ist gibt es einen tollen Preis! Limonade und Snacks für die Kinder sind mit inbegriffen.
3) Macy's 4th of July Feuerwerk
Lower Manhattan & Dumbo
Wann: 21 – 22 Uhr
Wo: Brooklyn Bridge Park
Schauen Sie sich das Feuerwerk mit der gesamten Familie vom Brooklyn Bridge Park an.
Tipp: Je früher man ankommt, desto besser!
Happy Independence Day to you and your family!
Autorin: Jamila Hooker
Leave us a comment!