Follow our CityErleben blog to get periodic updates on the best activities with or without your kids like museums, playgrounds, festivals, free programs, day trips and weekend excursions. Get the best out of NYC tested by fellow CityKinder Moms & Dads and our contributors.
Vatertag 2015 Familien Aktivitäten
June 17th 2015, 6am
comments: 0
Vatertag ist der perfekte Tag um Zeit mit der Familie zu verbringen. Sparen Sie sich kostspielige Geschenke, die meistens eh nicht gebraucht werden, und verbringen Sie lieber einen schönen Tag mit der gesamten Familie. CityKinder hat tolle Aktivitäten für Sonntag gefunden.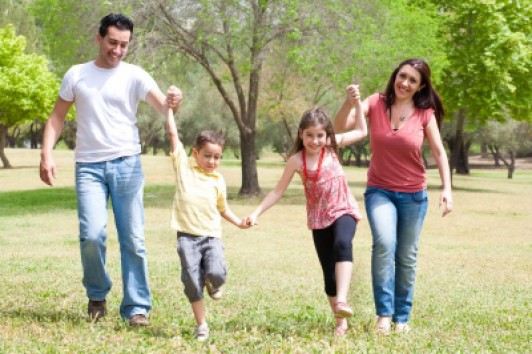 CityKinder Familien Picknick & Spiele im Prospect Park
Sonntag, 21. Juni 2015, 15 – 17 Uhr
Verbringen Sie einen schönen Tag mit CityKinder und anderen deutschsprachigen Familien. Das Picknick findet im Prospect Park in Brooklyn beim Picnic House south statt. Auf dem Program stehen Wiesenspiele, Spass für die gesamte Familie und vieles mehr. Ein besonders schönes Erlebnis für Kinder!
NOTE: Due to the rainy forecast, we are postponing the picnic. Join us on Saturday in Central Park!
---
Summer Stage Family Day 
Sonntag, 21 Juni 2015, 16 – 19 Uhr
Die  City Parks Foundation  hosted eine Familientag with Laure Berker, Something Positive und die Brooklyn United Marching Band. Klingt nach einem super Erlebnis am Vatertag! Etwas für die gesamte Familie.
Eintritt: FREI
---
Brooklyn Bridge Park
Sonntag, 21. Juni 2015
Eine weitere tolle Vatertags-aktivität: 'Robbi K featuring Bakithi Kumalo – Multilingual world music for kids', gefolgt von Arts and Craft und einem Pop-Up Leseraum von Uni Project.
Eintritt: FREI
---
Sonntag, 21. Juni 2015
Von 10 Uhr morgens bis 22 Uhr findet dieses Event statt! Musiker (alle Altersgruppen) und verschiedene Musikrichtungen von Hip-Hop to Opera, Latin Jass bis hin to Punk Rock treten auf Strassen, Bürgersteige, Friedhöfen, Parks und Gärten auf. Von High School Bands bis hin zu bekannten Musikern, Make Music New York ist für alle geeignet, die Musik lieben.
Eintritt: FREI
Autorin: Jamila Hooker
Leave us a comment!