Follow our CityErleben blog to get periodic updates on the best activities with or without your kids like museums, playgrounds, festivals, free programs, day trips and weekend excursions. Get the best out of NYC tested by fellow CityKinder Moms & Dads and our contributors.
August 16th 2014, 8am
byGabi
comments: 0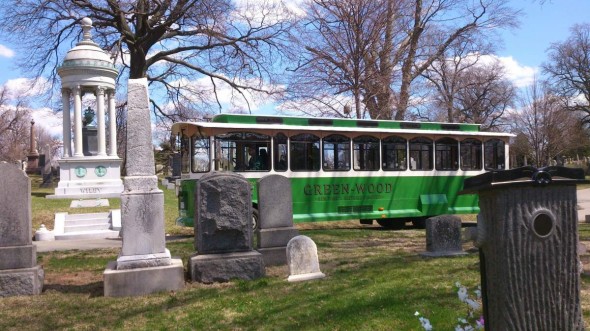 Wer auf der Suche nach Ruhe ist und in wunderschöner Landschaft tief durchatmen möchte, sollte sich nach Brooklyn begeben. Nein, nicht in den Prospekt Park, sondern zum Green-Wood Cemetery!
Dieser 175 Jahre alte Friedhof ist mit seinen zwei Quadratkilometern fast so groß wie der bekannte Brooklyner Park. Green-Woods malerische Hügel und Seen, sein historischer Baum- und Pflanzenbestand sowie die einmaligen Skulpturen und Mausoleen machten den Friedhof zwischen 1860 und 1873 zu New York Citys beliebtestem Ausflugsziel. Es war der Green-Wood Cemetery, der den Anstoß für die Schaffung des Central Parks gab. Seit 2006 trägt Green-Wood den Titel National Historic Landmark.
Learn more