Got a question or need some "how-to" advice to make life in NYC smooth sailing? Review our expert blog featuring topics ranging from parenting advice, product reviews the NY school system, important laws, taxes, moving tips, and more.
September 24th 2014, 1pm
comments: 0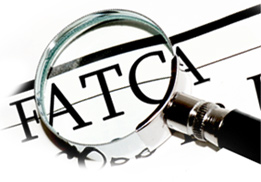 FATCA is the answer.
When I moved to the U.S. 15 years ago, I kept my European stock and bond portfolio, as well as my checking account, at the local HypoVereinsbank (HVB). A few years ago I received a notification from HVB (at the time I was President of HVB Capital Management in New York) kindly notifying me that it was no longer possible for them to manage my portfolio and that they deeply regret having to close the accounts of all U.S. persons.
Learn more

July 1st 2014, 11am
comments: 0
The impact of demographics on economic growth is important and often discussed. While overall population growth is a well-known positive factor for economic expansion, other demographic attributes can have either favorable or detrimental effects. For example, it is important to analyze the effects of a changing age structure of a nation's population. Below is a look at the age structure of the population in the U.S. and in Germany and the possible effect on the future economic growth prospects for both countries.
Learn more