Got a question or need some "how-to" advice to make life in NYC smooth sailing? Review our expert blog featuring topics ranging from parenting advice, product reviews the NY school system, important laws, taxes, moving tips, and more.
September 10th 2015, 10am
comments: 0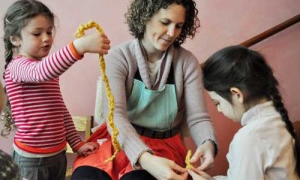 Waldorf Schools have been very popular in Germany for a long time, but the US is catching up on the benefits of their unique education approach. Today there are around 160 Waldorf Schools in the US, one of them being the Rudolf Steiner School on the Upper East Side. The school offers Early Childhood, Elementary School, and High School education. Once your child enters the Waldorf concept he or she can continue all the way to their High School diploma. What's so special about Waldorf education?
Learn more