Curious who else is living in NYC? We are, too! We feature moms and dads from all walks of life with interesting stories, businesses, and family constellations. See who's in town, what they love about NYC, and why they stay.
Julia Biedermann | Schauspielerin
December 2nd 2016, 10am
comments: 0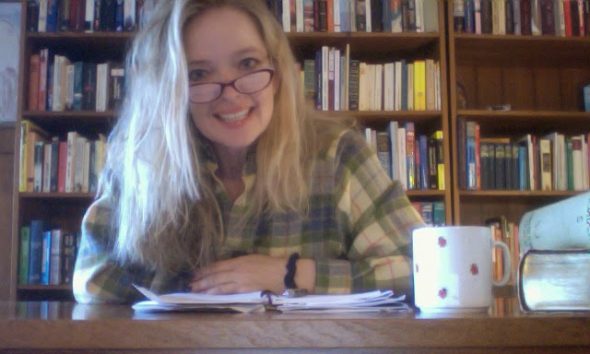 Die gebürtige Berlinerin Julia Biedermann stand schon mit vier Jahren für die "Sesamstraße" vor der Kamera. Später war sie unter anderem in so erfolgreichen Serien wie "Ich heirate eine Familie", "Ein Schloß am Wörthersee", "Der Landarzt" und "Marienhof" zu sehen. Im Jahr 2002 zog die Schauspielerin dann mit ihrem Mann nach Irland und schließlich nach Kalifornien – allerdings nicht nach Hollywood, sondern ins knapp 600 Kilometer entfernte Silicon Valley. An einen Durchbruch in Hollywood war dementsprechend nicht zu denken und auch im deutschen Fernsehen war Julia in den vergangenen Jahren nur sporadisch zu sehen.
Vor rund drei Monaten ist die Weltenbummlerin mit ihrer Familie erneut umgezogen: in das beschauliche Städtchen Oradell im Bundesstaat New Jersey. Für Julia ist das die Gelegenheit, um beruflich wieder voll durchzustarten. Schließlich kann sie von der Ostküste aus viel schneller in Deutschland sein als von der Westküste, und auch ihre beiden Söhne sind jetzt in einem Alter, in dem sie nicht mehr rund um die Uhr betreut werden müssen.
Im Gespräch mit CityKinder erzählt Julia von den Herausforderungen, die ein Umzug von der amerikanischen Ostküste an die Westküste mit sich bringt, von den Sonnen- und Schattenseiten des Lebens in Manhattans (wo sie vorübergehend gewohnt hat) und von ihren Ambitionen, wieder im deutschen Fernsehen Fuß zu fassen.
Liebe Julia, du bist erst vor wenigen Monaten mit deinem Mann, beiden Söhnen und eurem Hund von der Westküste der USA an die Ostküste gezogen. War der Umzug anstrengend?
Überhaupt nicht. Er hat sogar großen Spaß gemacht. Denn gemeinsam mit meinen beiden Söhnen Matthias und Julius habe ich den Umzug für einen Roadtrip genutzt. Wir haben uns in unseren Bus gesetzt und los ging es quer durch Amerika inklusive Yellowstone Park, Mount Rushmore und den Badlands. Auf diese Weise haben wir die USA noch einmal von einer ganz anderen Seite kennengelernt. Das war großartig!
Bevor du hergezogen bist, hast du sechs Jahre an der Westküste gelebt. Fiel dir die Umgewöhnung schwer?
Die Zeit in San Francisco war die schönste und unbeschwerteste meines Lebens. Da ist der Anfang nach einem Umzug natürlich nicht ganz leicht. Vor allem, weil die Uhren hier einfach anders ticken, insbesondere in Manhattan. Alles ist sehr viel hektischer, jeder steht permanent unter Strom, die Leute haben nicht mal Zeit für ein Lächeln. Das sonnige Gemüt der Menschen von der Westküste, das hat mir am Anfang schon sehr gefehlt.
Inzwischen habt ihr euer Apartment in Manhattan gegen ein Haus mit Garten in Oradell eingetauscht, ein kleines Städtchen in New Jersey. Wann stand für euch fest, dass ihr nicht in New York City leben wollt?
Eigentlich war uns von vornherein klar, dass wir nur vorübergehend in Manhattan wohnen würden, bis wir etwas Passendes gefunden hätten. Oradell ist perfekt, vor allem mit Familie. Hier haben wir eine wundervolle Community, großartige Schulen und viel Platz. Zudem ist alles deutlich ruhiger und entspannter als in New York. Was die Lebensqualität angeht, kommt das schon sehr nahe an unseren vorherigen Wohnort ran.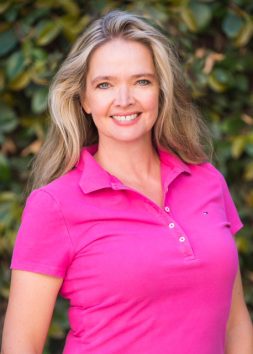 Dein Debüt als Schauspielerin hattest du schon mit vier Jahren. Du hast in so bekannten Serien wie "Ich heirate eine Familie", "Ein Schloß am Wörthersee", "Der Landarzt" und "Marienhof" mitgespielt. Bist du mit der Erwartung nach Kalifornien gegangen, auch in Hollywood den Durchbruch als Schauspielerin zu schaffen?
Nein, überhaupt nicht. Nach Kalifornien sind wir in erster Linie wegen der Arbeit meines Mannes gezogen.
Er war zunächst bei Google und dann bei Facebook. Daher haben wir auch im Silicon Valley gelebt, also weit weg von Hollywood. Zu weit weg, wenn man dort Karriere machen will. Denn der Erfolg in Hollywood hat sehr viel mit dem richtigen Timing und auch mit Zufällen zu tun: Du musst zur richtigen Zeit am richtigen Ort sein. Wer sich für ein Casting erst mal sechs Stunden ins Auto setzen muss, der hat einfach schlechte Karten. Außerdem hatte ich genügend damit zu tun, unsere Söhne aufzuziehen. In den vergangenen Jahren war ich vor allem "Taxi Driver" für sie und habe sie zur Schule, zum Gitarrenunterricht, zu Playdates und zu Pumpkin Patches gefahren. Meine eigenen Karriere-Ambitionen habe ich da ein wenig zurückgeschraubt.
Möchtest du dich künftig wieder mehr auf deine Schauspielkarriere in Deutschland konzentrieren?
Ja, auf jeden Fall. Jetzt, da unsere Jungs aus dem Gröbsten raus sind, habe ich wieder mehr Zeit für die Schauspielerei. Auch das ist übrigens ein Vorteil an der Ostküste: Von hier aus ist man einfach viel schneller in Deutschland.
Kannst du uns schon etwas zu deinen nächsten Projekten verraten?
Momentan laufen die Verhandlungen für eine deutsche Serie, die 2017 starten soll. Mehr darf ich dazu aber noch nicht verraten…
Bevor ihr in die USA gezogen seid, wart ihr für mehrere Jahr in Irland. Eure Söhne haben also ihr ganzes Leben lang in englischsprachigen Ländern gelebt. Was tut ihr dafür, dass sie anständig Deutsch lernen?
In der Schule und in der Freizeit sprechen Matthias und Julius tatsächlich nur englisch. Umso wichtiger ist es uns, dass sie Zuhause deutsch sprechen. Konkret heißt das: Sobald die Haustür zu ist, wird bei uns nur deutsch geredet. Außerdem hatten die beiden lange Zeit Privatunterricht bei einer Deutschlehrerin. Das war mir wichtig, weil ich wollte, dass sie auch das Schreiben richtig lernen. Das ist schließlich viel schwieriger als das Sprechen. Grundsätzlich finde ich es aber großartig, dass die beiden mehrsprachig aufwachsen. Eigentlich sind es sogar drei Sprachen: In der Schule haben sie nämlich schon sehr früh mit Spanisch angefangen und überhaupt ist das Spanische in Amerika ja viel präsenter als in Deutschland.
Zu guter Letzt würde ich gerne nochmal auf New York zurückkommen. Deinen bisherigen Ausführungen nach bist du ja nicht so richtig begeistert von der Stadt. Gibt es etwas, das dir wirklich gut an New York gefällt?
Natürlich, da gibt es eine ganze Menge! Jedes Mal, wenn ich über die George Washington Bridge nach Manhattan fahre und am Horizont die glitzernden Wolkenkratzer sehe, überkommt mich ein richtiges Glücksgefühl. New York ist ja nicht nur laut und hektisch, sondern auch wahnsinnig inspirierend. Ich liebe das kulturelle Angebot, die Rooftop Bars und die kulinarische Vielfalt. Mein Lieblingsrestaurant ist übrigens die Oyster Bar in der Grand Central Station.
New York hat also auch positive Seiten?
Definitiv! New York ist auf jeden Fall eine der Städte, in denen man unbedingt mal gelebt haben sollte. Nur wenn man – wie in meinem Fall – direkt aus dem Paradies kommt, dann fällt es einfach etwas schwer, mit der Stadt warm zu werden. Vielleicht wäre es besser, den Weg umgekehrt zu gehen: zunächst nach New York zu ziehen und anschließend nach San Francisco.
Liebe Julia, vielen Dank für das Gespräch!
Merken
Merken
Merken
Merken
Merken
Merken
Merken
Leave us a comment!