Celebrate the holiday seasons with us! Join other German, Austrian and Swiss parents in New York for cherished "old-world" traditions like: Nikolausfeier, Kinderfasching, Easter Egg Hunt, Family Picnics, Lantern Walks….
No matter if Expat or local resident, re-live your favorite german childhood events with your children in New York!
Download our Event Brochure 2017!

This Fairytale needs no introduction: Schneewittchen This is a German language event for the whole family brought to you by the Galli Theater and CityKinder! The 2 hour event includes a Galli Theater Workshop, face painting, an enchanted craft and of course the performance of a German Fairy Tale by the Galli Theater. This event More

Join CityKinder and Paulaner NYC for their first ever Oktoberfest event for the whole family! Celebrate with us in style with: Bavarian Buffet "Best-dressed" prizes and raffles Oktoberfest games for the whole family Lebkuchen Herz – Decorating (additional charge) Arts & crafts Of course, parents and friends can sample the selection of Paulaner beer brewed More
CityKinder is inviting everyone annual Karneval party – Theme will be announced closer to the event Join the family fun and enjoy: – Themed activity stations – Tumble area for the little ones – Karneval Games – Arts & Crafts – Big Karneval Parade with Luftschlangen, Konfetti and Kamellen We serve fresh waffles, Wiener Würstchen More

Happy Easter! Join us for a fun Easter Egg Hunt with the whole family! We will set up areas for bigger and smaller kids, so everyone has a chance to collect some eggs and trade them in for an Easter goodie bag at the end… What's included? Lots of filled hidden eggs Easter goodie bag Meet More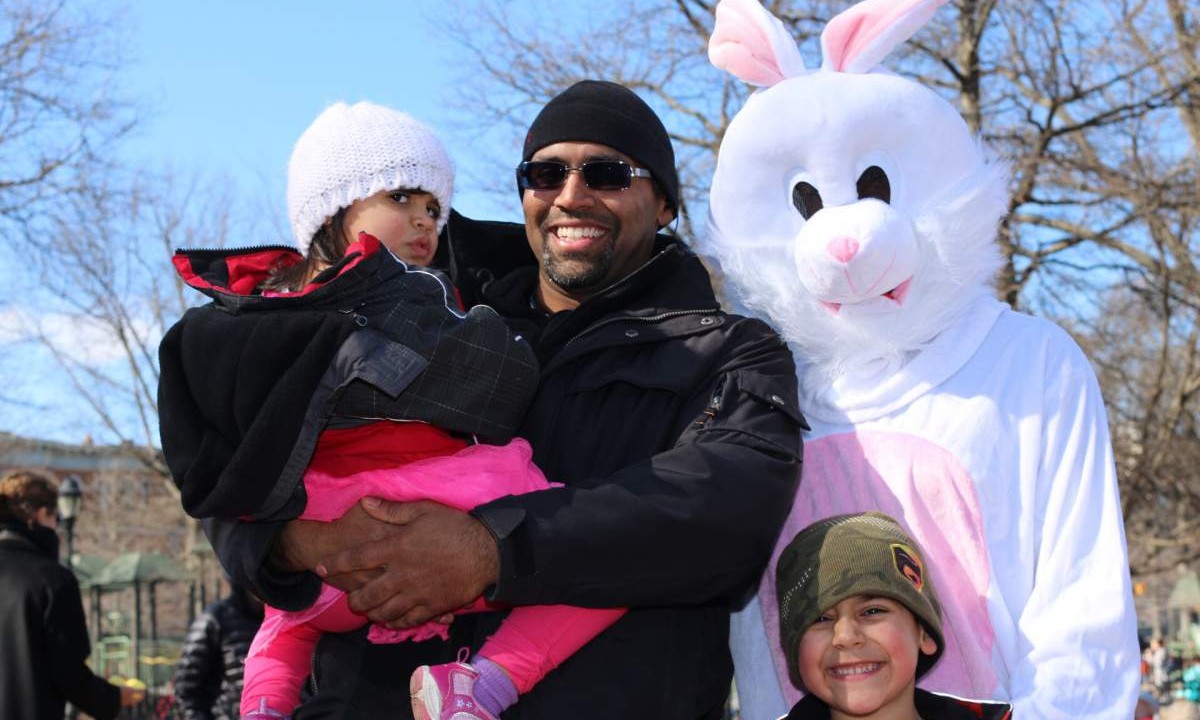 Happy Easter! Join us on Saturday before Easter for a fun Easter Egg Hunt in Prospect Park, Brooklyn. We will set up areas for bigger and smaller kids, so everyone has a chance to collect some eggs and trade them in for an Easter goodie bag at the end… What's included? Lots of filled hidden eggs More

Meet & mingle with other German speaking families and enjoy Central Park. CityKinder  invites you to our annual Sommerpicknick! We love to celebrate summer with our family picnics! This is also a great opportunity for newly arriving families to meet new friends. Join us for:  Lawn Games Crafts Family Fun short German story time by More

Every November, the German-speaking community of Brooklyn and beyond meets at dusk for our beloved Lantern Walk through beautiful Prospect Park. Children and their families come from all over the New York metro area, equipped with their often handmade glowing lanterns. After singing the traditional songs we follow a procession through the park to watch More

Please come and celebrate St. Martins day with CityKinder in Hoboken. We are going to walk around the Pier A in Hoboken with our lanterns and sing St. Martins songs together. We will meet at the beginning of the Pier, walk to the end, make a picture stop and then walk back. And of course, we More

Join us for our annual Nikolausfeier Manhattan & Mini-Bazaar Our Nikolausfeier is one of the highlights of our CityKinder events throughout the year. Join us for a festive yet down-to earth family event with lot's of fun for the little ones in cooperation with St. Pauls German Church New York. Kids are invited to participate More