German School Brooklyn – Community Meeting Update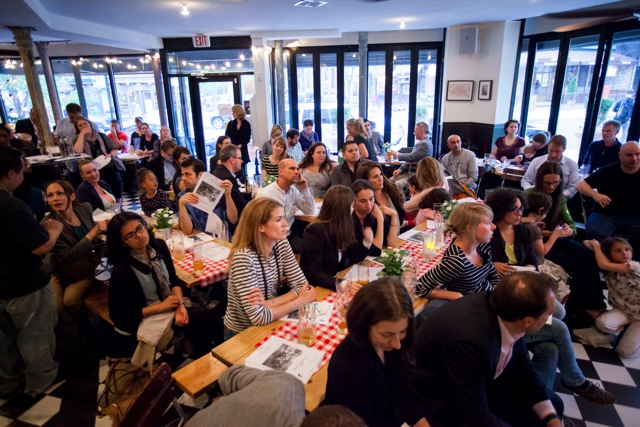 The first meeting of the Parents Initiative "German School Brooklyn" took place on May 14th 2014 at the German Restaurant "Die Stammkneipe" in Fort Greene.
More than 100 parents with German background  and/ or  interest in German language and culture attended the first information session.
Jakob von Wagner, Head of Cultural Department of the German Consulate welcomed everyone with his opening remarks showing the support of the consulate for a German School in Brooklyn and expressing the important role of the German Schools abroad for the German Federal Foreign Office.
Kathrin Nagle, the founder of the Elterninitiative German School Brooklyn gave an update on the current status of their efforts and introduced Ms. Muriel Plag from Schulexpert in Germany who is a driving force behind the project. Ms. Plag described the mission of the school as well as the cornerstones of the planned curriculum.
After the official meeting parents were asking questions for about 1 and a half hours and until they had to open the space for public again. The interest in the project shown by the parents was enormous. Parents were very involved,  asked many questions and were excited about the possibility of having a German International School in Brooklyn. Ms Nagle and Ms Plag have received positive feedback and been offered support for an accelerated the opening. Ideally the initiative would like to start the school already in September 2014 if a location can be found within the next  few weeks.