Fifth Avenue and 125th Street
Central Harlem (2,3,4,5,6 and major bus lines)
Telephone: (917) 589-6767
Website: www.rellasspielhaus.com
Email: willkommen@rellasspielhaus.com
Contact: Barbara Rellstab
Languages:

Opening Hours:
Monday-Friday
Fully Day: 8:30am-4:00pm
Half Day: 8:30am-12:30pm (if there is availability)
Early drop Off: 7:30am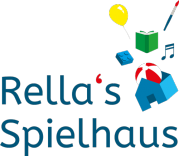 COMING SOON
Rella's Spielhaus is moving to the UWS! After over 6 years in Central Harlem with only 12 full time spots and a waiting list, we are thrilled to announce our move to: 50 West 97th Street between Columbus Avenue and Central Park West.
+++
WHAT? Rella's Spielhaus is proud to be a first rate licensed Group Family In-Home Daycare. The program is full German Immersion with native German speaking teachers and care takers. We accommodate up to 12 children ages 10 months to 5 years.
MISSION? Our mission is to create a safe and inspiring first home away from home. We offer an individualized program filled with singing, reading books, art projects, science and lots of movement. The teachers will specifically tailor the curriculum to the children's different learning styles, while introducing first steps to socialization.
Meet the Director Barbara Rellstab (watch her brief video here)