340 W 23rd Street
New York, 10011, New York
Telephone: +1 516 450 8877
Website: www.stribling.com/agents/marion-miner
Email: mminer@stribling.com
Contact: Marion Miner
Languages: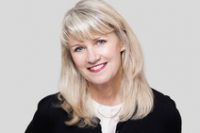 All you are looking for is the perfect home in the perfect location for YOUR needs.
How do I know? I have moved many times myself between continents and countries. Then 14 years ago, I decided to make it to my profession to assist clients from all over the world with their purchase, sales and rentals. So when I moved to New York City, there was no better choice than to work for Stribling & Associates in New York City.
As one of New York's premier luxury brokerage firms for over 35 years, Stribling & Associates has developed and maintained a reputation of excellence among sellers, buyers, and renters of exclusive properties in Manhattan and Brooklyn. Each of the 300 real estate professionals possesses a unique perspective and skill set, providing the utmost in service and experience.
This combination of a reputable company and my years of experience in the field of real estate gives me an understanding of numerous cultures and an ear for the fine nuances of human emotions that play an essential role in a Real Estate transaction.
My worldwide connections and languages, German, English, Italian and some French, qualify me to help my clients to adapt to the ever-changing market in NYC.
The Foreign Department of Germany, The National Bank of Germany and the German School in Brooklyn are among some of my loyal clients.
I hope to meet you next. Ich freue mich auf Ihren Anruf.