Larchmont, NY 10538
Telephone: (617) 669-1844
Website: uheregger.aupairnews.com
Email: ulrike.heregger@lcc.culturalcare.com
Contact: Ulli Heregger|Au Pair Consultant
Languages: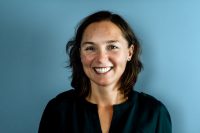 Cultural Care Au Pair:
Cultural Care Au Pair is the leading au pair agency in the US. Au pairs are young adults from overseas who live with American families as a family member and provide culturally enriching childcare. Cultural Care Au Pair recruites from over 25 countries and has the largest number of candidates year round. Local childcare consultants (LCC) are Cultural Care Au Pair representatives who live locally and provide on-the-ground support for families and au pairs.
About Ulli:
Ulli Heregger is originally from Austria and has been living in the US for 12 years. When she was 19 years old she spent a year in Barcelona, Spain as an au pair and after Grad school she started working for Cultural Care Au Pair in Boston, MA. For the past 11 years she has been working with au pairs and host families in the US and overseas. She helps families all over the US to decide if an au pair is the right fit for their family and then assists them in finding the perfect au pair. She also is the local contact person for families and au pairs in the NY area.
When Ulli is not spending time with her au pairs, she enjoys running and being outside with her two kids.
Merken