Find a list of German-speaking midwives and doulas and those recommended by our community.
Print page

The New York Doula
Telephone: (917) 399-2031
Website: www.thenewyorkdoula.com
Email: info@thenewyorkdoula.com
Contact: Stephanie Heintzeler
Languages: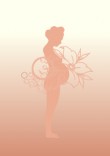 Stephanie Heintzeler is a German educated midwife, acupuncturist and US-educated doula. She was born in New York City and grew up in Germany where she found her enthusiasm for midwifery already as a 12 year old. She successfully finished...
Learn more
birth-in-motion
White Plains, New York
Telephone: (914) 522-6980
Website: birth-in-motion.com/
Email: scfalschlunger@optonline.net
Contact: Silvie Falschlunger
Languages:


Are you pregnant and preparing for the big day? While exciting, birthing a baby can also be challenging: How would it feel if you had someone who could support you in finding your birth-vision, believes in your intuition and helps...
Learn more
Kyra Caruso| student midwife, BS, CD(DONA), LCCE, CLC
442 Putnam Avenue
Brooklyn, 11221, NYC
Telephone: (917) 204-3345
Website: www.kyracaruso.com/
Print page


Service Listing
missing?
If you know a great service provider that is not listed yet, let us know!
Send us a mail


You want to be
listed?
If your business offers services that match the CityKinder community, learn your options.
Learn more