Are you looking for an international minded education for your child grade K-12, possibly with a German immersion component? Here are some options.
Print page

German International School New York
50 Partridge Rd
White Plains, NY 10605
Telephone: 914-948-6513
Website: www.gisny.org
Email: office@gisny.org
Contact: Mr. Ulrich Weghoff, Head of School
Languages:

German International School New York welcomes families of every background with an interest in German language and culture into our vibrant bilingual, multicultural Pre-Kindergarten through Grade 12 co-ed independent day school in...
Learn more
The German School Brooklyn
17 Eastern Parkway, 5th Floor
Brooklyn, NY, 11228
Telephone: (718) 857 0853
Website: germanschoolbrooklyn.org
Email: office@germanschoolbrooklyn.org
Contact: Office
Languages:

German School Brooklyn is the first German International School in New York City providing bilingual education. GSB opened its doors in September 2014 in the heart of Brooklyn at Grand Army Plaza, right across from Prospect Park,...
Learn more
BASIS Independent Brooklyn
556 Columbia Street
Brooklyn, NY, 11231
Telephone: 718-643-6302
Website: basisindependentbrooklyn.com
Email: admissions@basisindependentbrooklyn.com
Contact: Alexandra Hancock
Languages: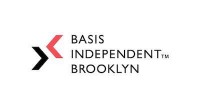 BASIS Independent Brooklyn offers a STEM-focused liberal arts and sciences curriculum, giving students the tools needed to excel in the 21st century. We combine a rigorous course of study with accountability and expectations of...
Learn more
Rudolf Steiner School (Waldorf)
15 E 79th Street
Manhattan, NY 10075
Telephone: (347) 334 5783
Website: steiner.edu
Print page


Service Listing
missing?
If you know a great service provider that is not listed yet, let us know!
Send us a mail


You want to be
listed?
If your business offers services that match the CityKinder community, learn your options.
Learn more