Follow our CityErleben blog to get periodic updates on the best activities with or without your kids like museums, playgrounds, festivals, free programs, day trips and weekend excursions. Get the best out of NYC tested by fellow CityKinder Moms & Dads and our contributors.
Märchen im Galli Theater
March 7th 2019, 9am
comments: 0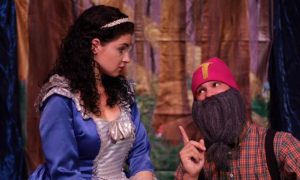 Wir waren neulich am Wochenende mit unserer 4-jährigen Tochter im New Yorker Ableger des Galli Theaters, das in Deutschland mit 11 Bühnen in verschiedenen Städten zu den führenden Kindertheatern gehört.
Bei uns stand Cinderella auf dem Programm, das jeden Monat wechselt. Es werden dort Märchen auf sehr moderne und kindgerechte Art gespielt, die aber dennoch auch den Erwachsenen ein Schmunzeln ablocken können. Obwohl man die traditionellen Geschichten kennt, ist man doch nie vor Überraschungen sicher.
Uns hat besonders gut gefallen, dass die Kinder immer wieder in das Stück involviert werden und auch auf die Bühne dürfen. Es ist bemerkenswert, wie die Schauspieler trotz reger Beteiligung das Stück professionell spielen und dabei die Kinder unter Kontrolle behalten. Ein Stück dauert ungefähr 45 mins.
Bei einigen Stücken, bietet das Galli Theater auch im Anschluss ein Workshop an. Die Kinder machen ein paar Spiele und bringen dann ihre eigene Kurzversion des Stücks auf die Bühne. Die Eltern können sich solange in der Lounge aufhalten oder einen Kaffee holen gehen.
Die Galli Truppe spielt auch immer wieder Stücke auf Deutsch. Sie sind entweder auf unserem Kalender und/oder auf der Galli Webseite zu finden.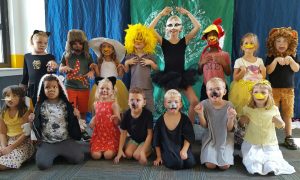 Summer Camps
Im Sommer und im Frühjahr bietet das Theater mehrere Wochen deutsches Sommer Camp für 4-12 jährige an. Die Camps finden sowohl in Brooklyn als auch in Manhattan statt.
Kindergeburtstage
Das Galli Theater bietet exklusive Geburtstagsfeiern an. Es gibt die Auswahl zwischen verschiedenen Paketen und man kann sich das Theaterstück aus dem Galli Repertoire selbst aussuchen. Ein sorgenfreier, lustiger und spannender Geburtstag für alle Kinder (und Eltern)!
Leave us a comment!