Follow our CityErleben blog to get periodic updates on the best activities with or without your kids like museums, playgrounds, festivals, free programs, day trips and weekend excursions. Get the best out of NYC tested by fellow CityKinder Moms & Dads and our contributors.
Oster-Events 2023 in NYC und Umgebung
April 2nd 2023, 11am
comments: 0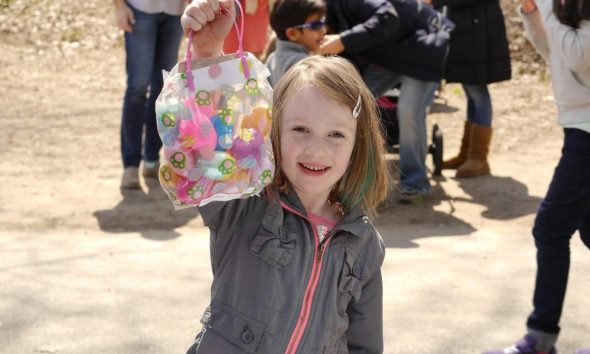 Ostern steht vor der Tür. Am 9. April ist es schon wieder so weit! Und was ist Ostern ohne Eiersuche? In New York City und Umgebung werden viele Aktivitäten für die Osterzeit angeboten. Wir haben einige zusammengetragen und wünschen euch ein fröhliches Eier-Suchen!
Natürlich hoffen wir, viele von euch auch bei der CityKinder  Ostereier Such in Brooklyn(Sonntag, 9.04.)
Hier sind unsere Highlights der Oster-Events in diesem Jahr:
New York City
Manhattan
Midtown – Easter Bonnet Parade
Sonntag, 21. April, 10-16.00 Uhr
St.Patrick's Cathedral, Fith Avenue (between East 50th und East 51th Streets).
Die "Parade" beginnt 47th und 5th Avenue, aber an der St.Patrick's Cathedral soll der beste Platz zum Gucken sein. Leider ohne Eiersuche… Eintritt frei.
Brooklyn
Prospect Park Bandshell – Ostereier suchen | Brooklyn | CityKinder
Sonntag, 9.. April, 10AM, 12AM
Bandshell South picnic area, 11th Street Eingang, Brooklyn
Ostereier Suchen, Besuch des Osterhasen & mehr
$25 pro Kind
Queens
Glen Oaks – Barnyard Egg Hunt
Samstag, 8. April, 11 – 16.00 Uhr
Queens County Farm Museum, 73-50 Little Neck Parkway, Floral Park, NY 11004
Eiersuche, (Geschicklichkeits)Spiele, Besuch bei den Tieren der Farm möglich, Face painting
Nicht im Preis inbegriffen: Streichelzoo, Pony reiten, Essen
$15 pro Person (0-1 kostenlos), für Farm Members kostenlos
Unbedingt vorher online Tickets kaufen, da es keine Tickets an der Tageskasse gibt!
New Jersey
Hoboken Grace Community Church – Annual Easter Egg Hunt
Samstag,1 . April, 10 Uhr und  13.30 Uhr
Mama Johnson Field (4th & Jackson in Hoboken)
Bei diesem riesigen Event gibt es 30 000 Eier zu finden plus weitere Attraktionen wie eine Hüpfburg, Facepainting, basteln und Spiele
Eintritt frei, aber Anmeldung notwendig! (Altersbegrenzung der Kinder, bis 10 J )
WHAT'S YOUR FAVORITE EASTER EGG HUNT? LET US KNOW IN THE COMMENTS!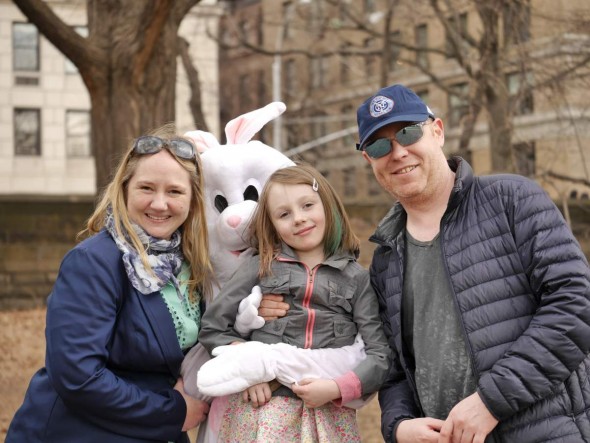 Merken
Merken
Merken
Merken
Merken
Merken
Merken
Merken
Merken
Merken
Merken
Merken
Merken
Merken
Leave us a comment!