Follow our CityErleben blog to get periodic updates on the best activities with or without your kids like museums, playgrounds, festivals, free programs, day trips and weekend excursions. Get the best out of NYC tested by fellow CityKinder Moms & Dads and our contributors.
Ostern 2018 in NYC und Umgebung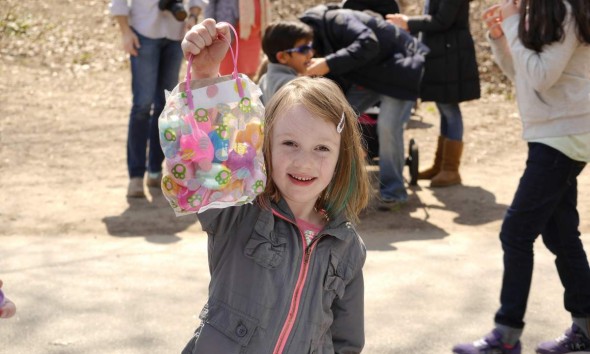 Ostern steht vor der Tür. Am 1. April ist es schon wieder so weit! Und was ist Ostern ohne Eiersuche? In New York City und Umgebung werden viele Aktivitäten für die Osterzeit angeboten. Wir haben einige zusammengetragen und wünschen euch ein fröhliches Eier-Suchen!
Natürlich hoffen wir, viele von euch auch bei den CityKinder Events in Brooklyn (Samstag, 31.03.) und Manhattan (zwei Sessions am Sonntag, 1.04.) zu sehen!
Hier sind unsere Highlights der Oster-Events in diesem Jahr:
New York City
Viele der Easter Egg Hunts in NYC finden natürlich in den Parks über die ganze Stadt verteilt statt. Bei NYC Parks findet ihr eine Übersicht, in der auch einige andere Events (Eier färben u.ä.) aufgeführt sind.
Manhattan
Upper West Side – CityKinder Ostereier Suchen
Sonntag, 1. April, 11 Uhr & 13 Uhr
Central Park, W86th Street (Eingang West 86th Street)
Ostereier Suchen, Besuch des Osterhasen & mehr
$18 pro Kind ($15 mit Early Bird Rate bis 23.3.)
Washington Square – Easter Celebration des Deutschen Haus at NYU
Sonntag, 25. Maerz, 10:30 Uhr
42 Washington Mews
Eier färben und suchen für die Kids, Kaffee für die Eltern und deutsche Snacks für alle!
$15 pro Kind
Upper West Side – Easter Egg Hunt at the Children's Museum of Manhattan
Samstag, 31. März bis Montag, 2. April, täglich 10-16:45 Uhr
212 West 83rd Street zwischen Amsterdam Avenue und Broadway
"Virtuelle" Eiersuche – hier werden Bilder von Ostereiern gesucht, die Charactere aus dem Children's Museum abbilden. Sobald alle gefunden und in ein Booklet eingetragen sind, dürfen sich die Kinder einen kleinen Preis abholen.
Keine separaten Kosten – im Eintritt inbegriffen
Midtown – Easter Bonnet Parade
Sonntag, 1. April, 10-16 Uhr
St.Patrick's Cathedral, Fith Avenue (between East 50th und East 51th Streets).
Die "Parade" beginnt 47th und 5th Avenue, aber an der St.Patrick's Cathedral soll der beste Platz zum Gucken sein. Leider ohne Eiersuche… Eintritt frei.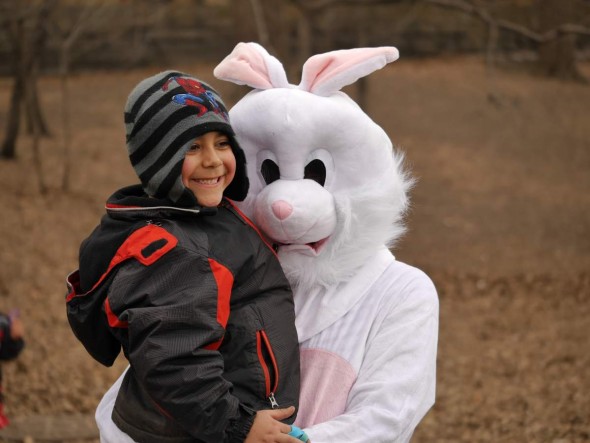 Brooklyn
East Flatbush Village – Wyckoff Farmhouse Easter Egg Hunt
Samstag, 31. März, 12 – 15 Uhr.
Eiersuche mit Preisen, Facepainting, Spiele, Musik und mehr
Zusätzlich werden auch familienfreundliche Führungen durch das Haus angeboten
(wie an jedem 3. Samstag im Monat beim "Farmhouse Family Day")
Easter Egg Hunt im Eintrittspreis inbegriffen (Kinder unter 10 kostenlos!)
Queens
Glen Oaks – Barnyard Egg Hunt
Samstag, 31. März, 11 – 15 Uhr
Queens County Farm Museum, 73-50 Little Neck Parkway, Floral Park, NY 11004
Eiersuche, (Geschicklichkeits)Spiele, Besuch bei den Tieren der Farm möglich, Facepainting
Nicht im Preis inbegriffen: Streichelzoo, Pony reiten, Essen
$10 pro Person (altersunabhängig), für Farm Members kostenlos
Unbedingt vorher online Tickets kaufen, da es keine Tickets an der Tageskasse gibt!
New Jersey
Hoboken Grace Community Church – Annual Easter Egg Hunt
Samstag, 24. März, 10 Uhr
Mama Johnson Field (4th & Jackson in Hoboken)
Bei diesem riesigen Event gibt es 30 000 Eier zu finden plus weitere Attraktionen wie eine Hüpfburg, Facepainting, basteln und Spiele
Eintritt frei, aber Anmeldung notwendig! – AUSVERKAUFT
Westchester
Scarsdale – The Great Green Egg-travaganza
Sunday, 25. März, 11 – 15 Uhr
Greenburgh Nature Center, 99 Dromore Rd, Scarsdale, NY 10583
Eiersuche für Kleinkinder auf der Wiese, für Kinder ab 3 auf den Trails des Nature Centers
Zusätzlich gibt es basteln und Spiele sowie geführte Spaziergänge durch die Wiesen des Zentrums
$10 bei Voranmeldung, $15 an der Tageskasse (Ermäßigung für Mitglieder)
WHAT'S YOUR FAVORITE EASTER EGG HUNT? LET US KNOW IN THE COMMENTS!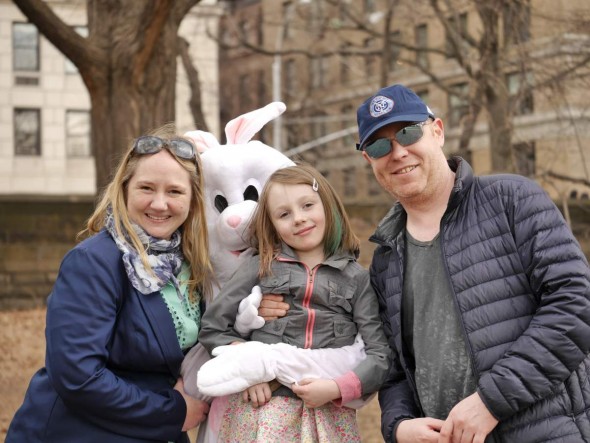 Merken
Merken
Merken
Merken
Merken
Merken
Merken
Merken
Merken
Merken
Merken
Merken
Merken
Merken
Leave us a comment!