Follow our CityErleben blog to get periodic updates on the best activities with or without your kids like museums, playgrounds, festivals, free programs, day trips and weekend excursions. Get the best out of NYC tested by fellow CityKinder Moms & Dads and our contributors.
Rella's Kinderklassen mit Barbara Rellstab
March 14th 2019, 10am
comments: 0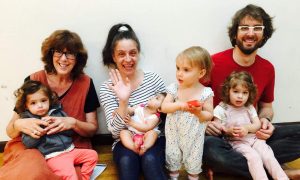 Meine Tochter Numa, die nun 6 Monate alt ist, und ich testen seit einiger Zeit verschiedene Aktivitäten in New York für CityKinder aus. Ich habe mich besonders darauf gefreut endlich mal bei Lieder und Geschichten vorbei zu schauen. Ich weiss nicht genau was es ist, das mich so gefesselt hat…
Um 10 Uhr standen wir am Mittwoch Morgen bei Rella's Spielhaus vor der Tür. Numa war in ihrem Ergo Baby Carrier eingeschlafen und ich machte mir Sorgen darüber, wie sie wohl reagieren wird, wenn sie an einem Ort aufwacht, an dem sie noch nie zuvor war mit fremden Gesichtern. Barbara lächelte uns an, als ich die Tür langsam öffnete. Sie wusste direkt wer wir waren und kannte auch Numa's Namen. Auch die anderen Eltern, Nannys und Kinder waren sehr warmherzig und nett. Alle sassen in einem grossen Kreis und Rella's Kinderklassen begann mit einem interaktivem Lied. Der Raum war gefüllt mit Kleinkindern und Baby Numa. Man könnte meinen, dass diese schwer unter Kontrolle zu halten sind, aber nicht für Barbara. Es wurde direkt klar, dass sie eine tolle Beziehung zu den Kindern (und auch den Eltern) aufgebaut hat. Die Kinder hörten ihr genau zu und folgten jedem ihrer Schritte gespannt! Nach dem ersten Lied halfen alle Kinder mit die Legosteine, die sie wären des Liedes als Fingerpuppets benutzte, wegzuräumen. Während der nächsten 50 Minuten wurden traditionelle und  auch moderne Lieder gesungen, es wurde gelacht und viel getanzt. Purzelbäume, Rückwärts laufen und vieles mehr stand auf dem Program. Auch die Eltern sangen und spielten alle mit. Barbara benutzte viele verschiedene Musikinstrumente. Die Fantasie der Kinder wurde angeregt während wir eine imaginäre Pizza ausrollten. Selbst als Erwachsene hatte ich unheimlich viel Spass an dem Kurs und war sehr fasziniert von Barbara, die ein ganz besonderes Händchen für Kinder hat. Und selbst Baby Numa hatte sehr viel Spass und hat nicht einmal geweint, als sie ihre kleinen Äugelein in einem Raum voller Fremden öffnete. Eine Sache weiss ich auf jeden Fall … Wenn Numa eines Tages in den 'Kindergarten' geht, dann werden wir bei Rella's Spielhaus an die Tür klopfen.
Thank you for having us Barbara!
Lust auf mehr? Hier findet Ihr alle Infos zu Rella's Kinderklassen!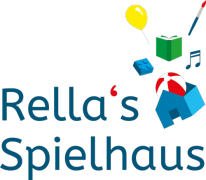 Autorin: Jamila Hooker
Leave us a comment!