Got a question or need some "how-to" advice to make life in NYC smooth sailing? Review our expert blog featuring topics ranging from parenting advice, product reviews the NY school system, important laws, taxes, moving tips, and more.
Kinderbooks Lesetipp Juli – SUPERHUGO STARTET DURCH
July 2nd 2021, 10pm
comments: 0
Lesetipp Juli Citykinder
Der Hund Hugo ist tagsüber ein etwas moppeliger, und auch tollpatschiger Hund, der sich gern mal in das Strickzeug seiner Besitzerin Oma Frieda verheddert. Er lässt sich auch gern was vorlesen, zum Beispiel über einen Superhund. Doch dann findet er im Keller Superhunds Cape und Ausrüstung – und erlebt als schlanker, fiter, wenn auch manchmal noch immer etwas tollpatschiger Superhugo tolle Abenteuer. Eine tolle Reihe zum Vorlesen ab ca. ab 4 Jahren,  – und  zum selber lesen . Tolle Illustrationen und Humor, kombiniert mit Superhelden, da macht das selber lesen richtig Spass. Das Buch wurde übrigens von Kindern als bestes Selbstlesebuch ausgezeichnet.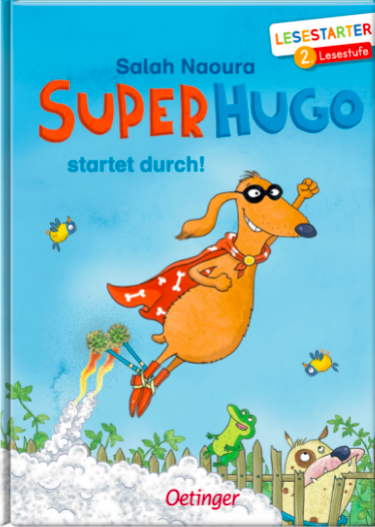 Salah Naouri
SUPERHUGO STARTET DURCH
Illustriert von Sabine Büchner
Friedrich Oetinger Verlag
64 Seiten.
Zum Vorlesen ab 4 Jahren, zum Selberlesen ab ca. 6-7 Jahren
Leave us a comment!