Curious who else is living in NYC? We are, too! We feature moms and dads from all walks of life with interesting stories, businesses, and family constellations. See who's in town, what they love about NYC, and why they stay.
Elisabeth Glas | Debütautorin / Unternehmensberaterin
October 1st 2015, 1pm
comments: 0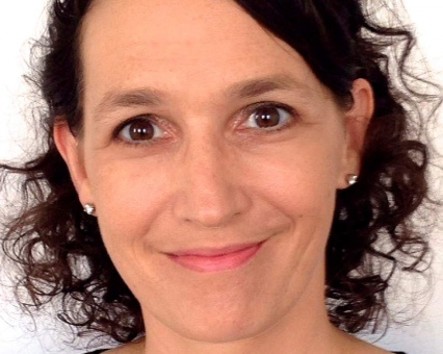 Name: Elisabeth Glas
In New York seit: 2008
Anzahl der Kinder? Wann sind die geboren? 1, 2010
Ich wohne in (Stadtteil): UWS
Beruf(ung): Leute zum denken anregen.
Mein Business/Job: Debütautorin / Unternehmensberaterin
Website (falls vorhanden): www.elisabethglas.com
Was hat Dich nach New York gebracht? Familie
Wie bist Du auf die Idee gekommen, Dein Buch zu schreiben? Was hat Dich inspiriert?
Ehrlich gesagt, anfangs war es purer Frust. Ich war frustriert, wie ich als frischgebackene Mutter automatisch in die Caregiver Rolle hineinrutschte ohne es zu bemerken. Meine Literaturagentin hat mir dann geholfen, den Frust rauszunehmen und mit einer Lösung zu ersetzen – ein faszinierender Prozess.
Was war die groesste Herausforderung bei dem Projekt?
Ich persönlich bin kein grosser Fan von Fachbüchern, und lese selten über das erste Kapitel hinaus. Somit war die grösste Herausforderung für mich, trockene Fakten und Analysen in eine spannende Geschichte zu verpacken. Das war die Geburtsstunde von Tom & Sherry, den beiden fiktiven Charakteren, die uns durch das Buch begleiten.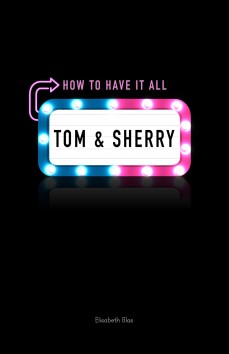 Hast Du vor, noch weitere Buecher zu schreiben?
Ja, das nächste Buch ist bereits in Arbeit. Natürlich in der Anfangsphase, aber die Grundidee und die beiden Charakteren sind definiert: Rania & Peter: In the Name of Democracy. Gleicher Ansatz, neues Thema.
Hast Du eine ausgewogene Work-Life Balance? Wenn ja, TIpps fuer andere Eltern?
Meistens, und ich bin sehr stolz darauf, denn sie ist hart erarbeitet. Und das ist genau die Quintessenz von Tom & Sherry. Letztendlich ist eine ausgewogene Work-Life Balance nichts anderes als, dass man sein Leben so organisiert hat, wie man es sich wünscht, nicht wie es vorgegeben oder erwartet wird. Aber sie wird uns natürlich nicht auf dem Silbertablett serviert – deshalb war die traditionelle Rollenverteilung so angenehm.
Was liebst Du an New York besonders?
Dass es den Zustand oder die Beschreibung "Aussergewöhnlich" nicht gibt. Alles ist möglich, alles wird akzeptiert, solange es die anderen um uns herum nicht beeinträchtigt.
Was magst Du nicht so gerne oder was nervt Dich an New York oder dem Lebensstil hier?
Quality of housing.
Gibt es etwas das Du an Deiner Heimat vermisst?
Gute, ausgebildete Handwerker, und natürlich Cervelat, die Schweizer Nationalwurst
Wie viele Sprachen sprechen Deine Kinder?
Ich nenne es 2.5 Sprachen: English, Deutsch, und Schweizerdeutsch.
Ist es wichtig für Dich, dass sie Deine Sprache und Kultur kennen? Was tust Du für die Sprachentwicklung?
Absolut. Abgesehen davon, dass wir zuhause Schweizerdeutsch sprechen, Privatunterricht in Deutsch, Play Dates in Deutsch, Veranstaltungen in Deutsch.
Was ist Deine liebste Beschäftigung in New York?
Museen. Die Fülle und Qualität ist unschlagbar – und sogar im gleichen Museum gibt es immer wieder Neues zu entdecken. Und weil es New York ist, haben sie natürlich auch hervorragende Programme für Kids, zum Beispiel im MoMA.
Hast Du einen Tipp für Neuankömmlinge? 
Die Nachbarschaft will sicher weise ausgesucht sein, weil die Nachbarschaften so unterschiedlich sind, und weil die Stadt so gross ist. Für Familien dünkt mich die UWS ideal mit den beiden Parks links und rechts in Laufdistanz. Shopping? Ist natürlich sehr individuell, aber wenn uns Freunde aus der Schweiz besuchen, nehme ich sie immer an die E 9th Street im East Village.
Leave us a comment!