Curious who else is living in NYC? We are, too! We feature moms and dads from all walks of life with interesting stories, businesses, and family constellations. See who's in town, what they love about NYC, and why they stay.
Nataly Rothschild | Licensed Associate Real Estate Broker
September 23rd 2015, 9pm
comments: 0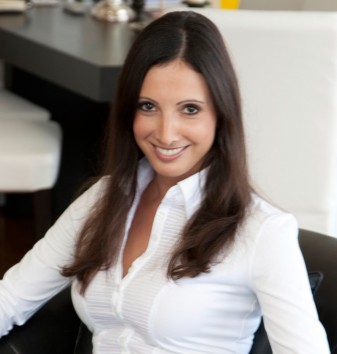 Name:  Nataly Rothschild
In New York seit:  2010
Anzahl der Kinder? Wann sind die geboren? Zwillingsmädchen, April 2014
Ich wohne in (Stadtteil): Upper East Side
Beruf(ung):  Senior Global Advisor, Real Estate Broker, Member of Advisory Board / Studierte Journalistin und Politikwissenschaftlerin
Mein Business/Job: Engel & Volkers NYC
Website:  http://newyorkcity.evusa.com / http://newyorkcity.evusa.com/agentdetail.aspx?agentkey=2184
Was hat Dich nach New York gebracht?
Ganz klassisch die Liebe! Mein Mann ist geborener New Yorker.
Was machst Du momentan beruflich?
Ich bin mit Leib & Seele Immobilienmaklerin. Ich liebe Architektur und sehe es als meine Berufung für meine Kunden das perfekte Zuhause zu finden. Meine journalistische Ader lebe ich online als Bloggerin zu verschiedenen Themen aus.

Was fasziniert Dich an der "Real Estate" Welt in New York?
Besonders faszinierend ist die Vielfalt an verschiedenen Menschen, mit denen ich zusammenarbeiten darf. In NYC ist (fast) alles möglich.  Und ich bin immer wieder fasziniert wenn ich eine besonders tolle Immobilie sehe und davon gibt es so einige in New York.
Was ist die groesste Herausforderung in Deinem Beruf?
Der NYC Immobilienmarkt funktioniert anders als wir es aus Deutschland gewöhnt sind. Im Co-Op Ankaufs-Prozess nicht die Geduld zu verlieren ist die grösste Herausforderung. Eine Wohnung in NYC zu kaufen erfordert eine Menge Präzisionsarbeit, Geduld und ein gutes Team.
In welchem Gebäude wuerdest Du gerne wohnen?
Es kommt mir nicht so sehr auf das Gebäude an, wenn die Wohnung mich anspricht. Ein Gebäude / Wohnung muss sich beim Betreten richtig anfühlen, nur dann kann ich mir ein Zuhause dort vorstellen. Aber ich fühle mich meistens mehr zu Pre-war Gebäuden mit  hohen Decken und Stuck hingezogen oder umgewandelten Fabrikgebäuden, die eine Geschichte erzählen.
Was sind Deiner Meinung nach die besten Wohngegenden fuer junge Familien?
Es kommt natürlich auch immer darauf an, wo sich der Arbeitsplatz befindet, aber generell empfehle ich gerne die UES und UWS fuer junge Familien, da man dort neben nahegelegenen Parks, guten Schulen und einer grossartigen Infrastruktur auch mehr QM fuer sein Geld bekommt. Downtown ist Tribeca bei jungen Familen sehr gefragt.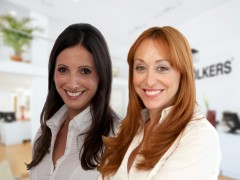 Hast Du eine ausgewogene Work-Life Balance? Wenn ja, Tipps fuer andere Eltern?
Es gibt immer mal Zeiten da ist die Balance nicht ganz ausgewogen aber grösstenteils habe ich meine perfekte Work-Life Balance gefunden.  Das Geheimnis liegt in einem grossartigen Team. Meine Team Partnerin Julie und ich achten sehr darauf, das immer genug Zeit für die Familie bleibt ohne das die Qualität der Arbeit darunter leidet.
Was liebst Du an New York besonders?
New York hat eine ganz besondere Atmosphäre. Ich liebe die Freundlichkeit und Aufgeschlossenheit der Menschen. Es kommen so viele Kulturen und Religionen zusammen und jeder kann so sein wie er möchte ohne schräg angeschaut zu werden. Die Stadt hat soviel anzubieten, es wird nie langweilig.
Was magst Du nicht so gerne oder was nervt Dich an New York oder dem Lebensstil hier?
Wenn man aus Deutschland kommt, muss man sich erstmal an die Hektik in NYC gewöhnen, manchmal wünschte ich alle würden einfach mal einen Gang runterfahren und sich darauf besinnen, das nicht nur Arbeit im Leben zählt. Vor allem der Umgang mit Schwangeren und Müttern bedarf einer kompletten Reform. Und die komplette Inkompetenz bei der Strassensanierung. New York ist eine ständige Baustelle.
Gibt es etwas das Du an Deiner Heimat vermisst?
Meine Familie und die engsten Freunde fehlen immer sehr. Abgesehen davon gutes deutsches Brot und Brötchen!
Wie viele Sprachen sprechen Deine Kinder?
Das wird sich hoffentlich bald zeigen, da sie gerade die ersten niedlichen Sprechversuche machen. Ich spreche nur Deutsch mit Ihnen, alle anderen Englisch.
Ist es wichtig für Dich, dass sie Deine Sprache und Kultur kennen? Was tust Du für die Sprachentwicklung?
Es ist sehr wichtig für mich, das meine Kinder wissen wo ich herkomme, meine Sprache sprechen und deutsche Gepflogenheiten kennen.  Wir haben eine deutschsprachige Spielgruppe, ich spreche und singe ausschliesslich deutsch mit beiden und wir Facetimen so ziemlich jeden Tag mit meiner Familie.
Was ist Deine liebste Beschäftigung in New York?
Ich liebe es neue Restaurants auszuprobieren! Und seitdem ich Kinder habe, die Stadt ganz neu aus Kinderaugen zu entdecken. Central Park ist sicherlich einer der besten Plätze und ich liebe es Samstags mit der Familie zu brunchen und im Park spazierenzugehen.
Hast Du einen Tipp für Neuankömmlinge?
Für meine deutschen Freunde und Kunden habe ich eine  umfangreiche Liste mit Tipps fuer Shoppen, Restaurants und Aktivitäten. Gern teile ich diese, eine kurze Email genügt.
Leave us a comment!