For Parents
CityKinder Online Kaffeestunde für Mamas in den USA
CityKinder and Kim Lenar Coaching present: "Online Kaffeestunde für Mamas in den USA"
Take some "me-time", get a nice cup of coffee or tea and join other German speaking moms on a Zoom call to:
Share your experiences and ups and downs with this crazy situation
Get inspiration to make the lock-down more bearable for everyone
Come to a safe place to ask any question on your mind
Talk to other grown-ups in full sentences 😉
Make new friends for "after"
When: On Fridays from 10:30AM – 11:30 AM via Zoom
Great opportunity to meet new people, especially for those who only recently moved to NYC.
These events are FREE, but you need to register. 
Friday, June 12th:
"It's Up To Us, New York" 
Seit Montag ist nun auch NYC in Phase 1 der Wiederöffnung. Gefühlte Ewigkeiten haben wir drauf gewartet und jetzt wo es soweit ist, ist dennoch nichts einfach oder gar "normal". Wie geht es euch damit? Werdet ihr mutiger? Und was ist eigentlich mutig? Playdate mit anderen Familien? Oder direkt ins Camp? Essen auf der Terrasse des Lieblingsrestaurants oder weiter Takeout?
Unser Coffee Call diese Woche dreht sich um eben dieses komische Gefühl – Entscheidungen treffen zu müssen und wollen, ohne zu wissen, was eigentlich richtig ist. Wie geht ihr mit den gelockerten Regeln um, der Tatsache, dass einen das schöne Wetter irgendwie leichter zu stimmen scheint und dem Blick nach Deutschland, wo die Welt ja vermeintlich schon deutlich besser zu sein scheint.
"It is up to us" – wie die Kampagne so schön sagt – wir freuen uns darauf zu hören, wie ihr das ganze nach Tag 100 angeht.
Bis Freitag, Gabi & Kim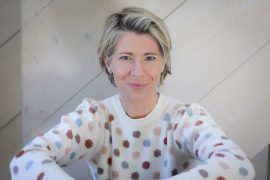 "Life Coaching ist für alle, die mit einer Veränderung zurecht kommen wollen, oder selber etwas verändern wollen – an sich und mit sich. Das kann der Job sein, ein Umzug, die Beziehung, die neue Rolle als Mutter – oder der Versuch ein neues "Normal" in einer Pandemie zu finden. Coaching hilft herauszufinden, was man – tief drinnen – selber wirklich will. Wer mit sich im Reinen ist, wird klare Entscheidungen treffen und innerlich ruhiger, mit allem was kommt, umgehen können. Das hilft im Kleinen, wie im Großen und ist gerade in der derzeitigen (Welt)-Situation ein Rettungsanker."
Ernährungsberater nach DGE verpflichten sich dazu, ihren Klienten keine Produkte oder Nahrungsergänzungsmittel "anzudrehen" sondern das nötige Grundwissen zu vermitteln, damit sie eine ganzheitliche Herangehensweise für eine gesunde Ernährung auf nachhaltige Art erlernen.
Testimonials
No Reviews yet. Be the first one!

Want to become
a testimonial?
You loved the event, service or product? Like to recommend it? Just send us your review.
Write review


Planning your
own event
If you have a great party or event idea for the CityKinder community, let us know!
Send us a mail