For Parents
CityKinder Online Kaffeestunde für Mamas in den USA
CityKinder and Kim Lenar Coaching present: "Online Kaffeestunde für Mamas in den USA"
Take some "me-time", get a nice cup of coffee or tea and join other German speaking moms on a Zoom call to:
Share your experiences and ups and downs with this crazy situation
Get inspiration to make the lock-down more bearable for everyone
Come to a safe place to ask any question on your mind
Talk to other grown-ups in full sentences 😉
Make new friends for "after"
When: On Fridays from 10:30AM – 11:30 AM via Zoom
Great opportunity to meet new people, especially for those who only recently moved to NYC.
These events are FREE, but you need to register. 
We are excited to introduce our co-host Kim Lenar-Erhardt from Kim Lenar Coaching.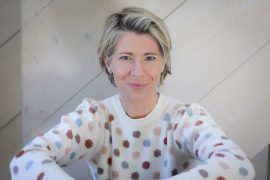 "Life Coaching ist für alle, die mit einer Veränderung zurecht kommen wollen, oder selber etwas verändern wollen – an sich und mit sich. Das kann der Job sein, ein Umzug, die Beziehung, die neue Rolle als Mutter – oder der Versuch ein neues "Normal" in einer Pandemie zu finden. Coaching hilft herauszufinden, was man – tief drinnen – selber wirklich will. Wer mit sich im Reinen ist, wird klare Entscheidungen treffen und innerlich ruhiger, mit allem was kommt, umgehen können. Das hilft im Kleinen, wie im Großen und ist gerade in der derzeitigen (Welt)-Situation ein Rettungsanker."
May 29th: "Mini Workshop Mindful Parenting (Achtsamkeit)"
Interesse an mehr Achtsamkeit, Gelassenheit und Fokus im Familienleben? Das Eltern-Sein gehört zu den wundervollsten und zugleich herausforderndsten Erfahrungen unseres Lebens und zeigt uns an unseren Kindern anschaulich, wie sich unser Leben, unsere Bedürfnisse und unsere Lebensvorstellungen immer wieder verändern. Mindful Parenting möchte dazu beitragen, eine achtsame Haltung und (Selbst-)Fürsorge in unserem (Familien-)Leben zu kultivieren, gelassener und souveräner in Stress- oder Konfliktsituationen zu handeln sowie ein Bewusstsein zu schaffen für unsere von Moment zu Moment wechselnden Erfahrungen und die Perspektive unserer Familienmitglieder.
Was ist Achtsamkeit?
Achtsamkeit (Mindfulness) ist das Bemühen unseres Bewusstseins, unseren Empfindungen im gegenwärtigen Moment bewusst und mit möglichst großer Neugierde, Aufmerksamkeit, Offenheit und Freundlichkeit zu begegnen. Mindfulness wird in der Medizin und Psychologie bereits seit Jahren erfolgreich eingesetzt. Achtsamkeit kann mithilfe von Meditationen, praktischen Übungen und einfachen Strategien trainiert werden, bereits wenige Minuten pro Tag können unser Leben verändern!
June 5th: "Ernährungstipps für Babies und Kinder" – Deutschland vs USA
More info coming soon..
Testimonials
No Reviews yet. Be the first one!

Want to become
a testimonial?
You loved the event, service or product? Like to recommend it? Just send us your review.
Write review


Planning your
own event
If you have a great party or event idea for the CityKinder community, let us know!
Send us a mail