Events
St. Martin's Lantern Walk in Prospect Park
Every November, the German-speaking community of Brooklyn and beyond meets at dusk for our beloved Lantern Walk through beautiful Prospect Park. Children and their families come from all over the New York metro area, equipped with their often handmade glowing lanterns. After singing the traditional songs we follow a procession through the park to watch a reenactment of St. Martin on horseback, sharing his cloak with the beggar.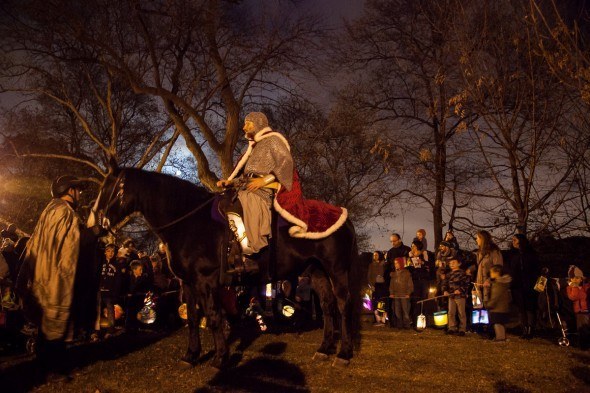 (c) Michael Nagle
Where: Prospect Park near the bandshell and the Ninth Street playground  (Entrance on Prospect Park West and 9th)
In the spirit of St. Martin this event is a fundraiser to benefit a different charity every year.
This year we chose the "Pediatric Cancer Society" as our partner. Our goal is to raise at least $2,000. Please support us generously!
Minimum suggested donation is $10 per child. Thank you!
This event has been made possible by our generous sponsors:

Picture Gallery
(5)

Need a lantern?
We'll have lanterns, lights and sticks available for sale at the event.
Otherwise you can order them from our partner GermanShop24.com
Testimonials
No Reviews yet. Be the first one!

Want to become
a testimonial?
You loved the event, service or product? Like to recommend it? Just send us your review.
Write review


Planning your
own event
If you have a great party or event idea for the CityKinder community, let us know!
Send us a mail