556 Columbia Street
Brooklyn, NY, 11231
Telephone: 718-643-6302
Website: brooklyn.basisindependent.com
Email: brooklyn-admissions@basisindependent.com
Contact: Shari Cameron
Languages: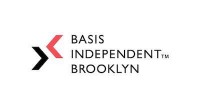 BASIS Independent Brooklyn offers a STEM-focused liberal arts and sciences curriculum, giving students the tools needed to excel in the 21st century. We combine a rigorous course of study with accountability and expectations of success. Student performance has consistently topped rankings in educational achievement both at home and abroad; graduates have consistently attended the world's most prestigious and respected higher learning institutions.
Testimonials
No Reviews yet. Be the first one!

Want to become
a testimonial?
You loved the event, service or product? Like to recommend it? Just send us your review.
Write review


Service Listing
missing?
If you know a great service provider that is not listed yet, let us know!
Send us a mail