84 Lafayette Avenue, Brooklyn NY 11217
426 4th Avenue, Brooklyn NY 11215
Telephone: (347) 406-4464
Website: www.brooklynfeldenkrais.com/
Email: danrindler@gmail.com
Contact: Dan Rindler
Languages: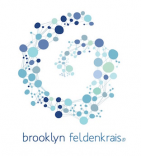 Dan Rindler, Certified Feldenkrais Practitioner offers private sessions which combine an understanding of body mechanics with a highly effective approach to learning to improve  posture and movement.  In addition to working with infants and young children, Dan works extensively with parents with chronic pain.  The focus on learning new patterns of coordination in Feldenkrais sessions can help you get to the root of what is causing you pain or discomfort.  Chronic pain in the neck, shoulders, back, hip, knees, etc. can disappear when you learn to change the habits of movement that caused them in the first place.  Those with neurological conditions can also benefit when we learn new patterns of movement.  This gentle but powerful approach is especially helpful for new parents who are experiencing the common issues of strain and overuse that come with the demands of parenting.  Sessions are also effective for those with repetitive strain injuries, neurological conditions, anxiety, trauma, or stress, as well as performing artists and athletes looking to improve their performance.
Testimonials
No Reviews yet. Be the first one!

Want to become
a testimonial?
You loved the event, service or product? Like to recommend it? Just send us your review.
Write review


Service Listing
missing?
If you know a great service provider that is not listed yet, let us know!
Send us a mail