167 madison avenue #405
new york city, ny 10016
Telephone: 800-991-0309
Website: www.gramercyglobal.com
Email: troy@gramercyglobal.com
Contact: Troy Pugmire
Languages: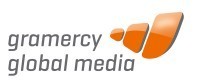 gramercy global media is an Online Marketing agency dedicated to providing our clients with a variety of services such as Search Engine Marketing (SEM), Search Engine Optimization (SEO), Web Analytics, Social Media Marketing, Web Design and Development, Email Marketing and more. Our mission is to connect our clients to new business opportunities and consumers who are interested in their products/ brands.
gramercy global media offers extensive experience in Online Marketing, with a focus in the Sports, Entertainment and Media industries. Our headquarters are in New York City—one of the world's largest media centers, and we also have offices in Singapore, London, Berlin and Munich.
Testimonials
"gramercy global media hat sich in unserer Zusammenarbeit als zuverlässiger und innovativer Partner erwiesen, der mit seinen Maβnahmenempfehlungen stets den neuesten SEO- und SEM- Entwicklungen Rechnung trägt."BVB Merchandising GmbH (German Bundesliga)
"Bei gramercy global media fühlt man sich als Kunde zu jeder Zeit gut aufgehoben. Flexibel, innovativ, kompetent - in jeder Hinsicht Experten auf ihrem Gebiet."Werder Bremen Fan-Service (German Bundesliga)

Want to become
a testimonial?
You loved the event, service or product? Like to recommend it? Just send us your review.
Write review


Service Listing
missing?
If you know a great service provider that is not listed yet, let us know!
Send us a mail