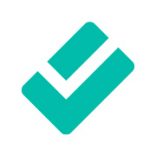 Meet Jasper. The premium US-based Mastercard designed exclusively for relocating professionals.
Jasper knows you are more than just your credit score. That's why they decided to do things differently. Introducing the Jasper Mastercard – credit based on your potential, not your history.
No previous credit history. High credit limits
Low interest rates, no annual fees
Not Just a Credit Card. It's a Credit Building Experience
Apply without an SSN upon registration
Special promotion for CityKinder Parents! Apply using promo code "CITYCREDIT" and receive a $50 Amazon gift card (if approved and upon card activation) *terms apply. You will need to provide SSN within 60 days of card activations
   
Affiliate partner: CityKinder receives a referral fee which helps offering free content to our community.
Testimonials
No Reviews yet. Be the first one!

Want to become
a testimonial?
You loved the event, service or product? Like to recommend it? Just send us your review.
Write review


Service Listing
missing?
If you know a great service provider that is not listed yet, let us know!
Send us a mail