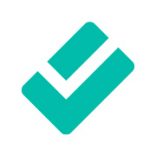 Meet Jasper. The premium US-based Mastercard designed exclusively for relocating professionals.
Jasper knows you are more than just your credit score. That's why they decided to do things differently. Introducing the Jasper Mastercard – credit based on your potential, not your history.
No previous credit history*. High credit limits.
Not Just a Credit Card. It's a Credit Building Experience.
Apply without an SSN upon registration*
15.49% -24.99% Variable (Fee schedule)
Jasper is now reporting to all three main credit bureaus: Equifax, TransUnion, and Experian.
*
If you have just arrived in the U.S. on a work visa, Jasper will not run a hard inquiry with the credit bureaus to process your application. If you are a U.S. citizen, a U.S. permanent resident, or if you have been living in the U.S. for more than one year at the time of application, Jasper will run an inquiry with the credit bureaus. However, application review is always based on multiple criteria, not just your credit score. No SSN is required to apply for applicants who are new to the U.S. and are in the country on a work visa. SSN is required within 60 days of card activation. Card can only be activated from within the US
   
Affiliate partner: CityKinder receives a referral fee which helps offering free content to our community.
Testimonials
No Reviews yet. Be the first one!

Want to become
a testimonial?
You loved the event, service or product? Like to recommend it? Just send us your review.
Write review


Service Listing
missing?
If you know a great service provider that is not listed yet, let us know!
Send us a mail