28 Chase Road, Scarsdale, NY 10583
Telephone: (914) 473-5605
Website: www.mortgage.com/citimortgage/lo.aspx?LOID=maddalinekostyra
Email: maddaline.kostyra@citi.com
Contact: Maddaline Kostyra
Languages: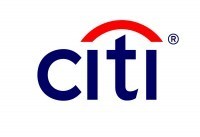 Maddaline has joined Citbank as a Home Lending Consultant in early 2013. She has over twenty years of financial services experience, the last ten of which have been in residential mortgage lending primarily at Bank of America and Wells Fargo. Given her broad range of experience in financial services, she provides the highest level of guidance, support, knowledge, attention to detail and quality service throughout the mortgage process. She has been working with a variety international clients helping them successfully purchase a home in the US.
Testimonials
No Reviews yet. Be the first one!

Want to become
a testimonial?
You loved the event, service or product? Like to recommend it? Just send us your review.
Write review


Service Listing
missing?
If you know a great service provider that is not listed yet, let us know!
Send us a mail