Tribeca, Manhattan, New York, New York 10007, United States
Telephone: 516 330 6322
Website: oliwiaskinderhouse.com/
Email: info@oliwiaskinderhouse.com
Contact: Oliwia Biela
Languages:

Hours: 8:00 am – 6:00 pm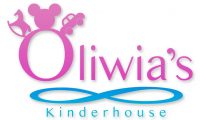 We are pleased to announce the opening of Oliwia's Kinderhouse, offering professional childcare services for children (ages 3-8) the heart of Tribeca. Our services are unique as they are focused on German language and culture, and also providing an individually focused, healthy, and creative environment.
About the owner:
Oliwia Biela is a professional from Germany with more than 10 years of childcare experience, including working with multiple German families in New York. She loves what she does and loves to be around children. She is also an artist with many years of exhibition experience all around the world.
Our group will be small, with no more than 8 children, which will allow us to focus our attention towards every child individually, and have the time to observe their development, talents, or issues.
We will offer a wide range of activities to keep the children happy and engaged with activities such as painting, creating art with fabrics, meditation/yoga, acting classes, and much more. We will have a small garden where each child will have the opportunity to have their own plant to watch and learn how it grows. Vegetarian meals will be provided using the healthiest organic ingredients, with no salt or sugar.
The price of meals will be included in the overall charges.
A playground and park are nearby that we can visit when the weather permits.
We will also focus on developing the children's personal and social skills, such as manners and communication. The preferred language will be German. However, exceptions will be made if something is unclear or the child is just starting to learn German.
The group will meet Monday to Friday from 8 A.M. – 6 P.M. We are flexible with scheduling and alternate hours can be requested.
We are looking forward to working with you and your child!
Testimonials
No Reviews yet. Be the first one!

Want to become
a testimonial?
You loved the event, service or product? Like to recommend it? Just send us your review.
Write review


Service Listing
missing?
If you know a great service provider that is not listed yet, let us know!
Send us a mail