Website: www.alpenblumenyc.com/
Email: alpenblume.nyc@gmail.com
Contact: Petra Kaserer
Languages: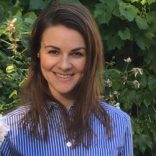 Petra is a primary school teacher from Austria. She holds a Bachelors degree in Pedagogy and is completing her Masters in Media and Education. She has over 10 years of experience in classroom teaching and private tutoring. Petra enjoys teaching children with a wide variety of proficiency, from non-native speakers to bilingual, and is happy to offer personalized and fun learning experiences. 
Testimonials
No Reviews yet. Be the first one!

Want to become
a testimonial?
You loved the event, service or product? Like to recommend it? Just send us your review.
Write review


Service Listing
missing?
If you know a great service provider that is not listed yet, let us know!
Send us a mail