575 MADISON AVENUE, NEW YORK, NY 10022
Telephone: 917.675.2023
Website: www.elliman.com/real-estate-agent/sandra-rivollier/30267
Email: Sandra.Rivollier@elliman.com
Contact: Sandra Rivollier
Languages: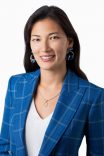 Sandra Rivollier brings her multicultural background and unique skill set to her real estate business, and her clients find that her attention to detail and focus on their particular needs are comforting and refreshing.
Sandra grew up in a home filled with music and musicians. She studied the cello and piano, while one of her parents and siblings are musicians as well. After receiving her BA in International Arts Management from ISW Business School in Freiburg (Germany), a Diploma in Business Administration from Ludwig-Maximilians-University in Munich (Germany), and Honors Degree in Technology Management from Technical University in Munich (Germany), she began her career as an Artist Manager in the classical music world.
During that time, she represented some of the world's most renowned classical artists while they performed in the most prestigious venues throughout the world. Her extensive experience in serving high-profile clients and managing their day to day business transactions translates well to her real estate business in New York City. Building on the experience she gained negotiating complicated contracts for her artists, she has developed an outstanding ability to navigate the complexities of New York's co-operative and condominium market.
Since moving to New York in 2012, Sandra has made Central Harlem her home, where she and her husband own an apartment and live with their two kids. Having gone through the daunting experience of purchasing in NYC, Sandra knows the importance of working with an outstanding sales agent who truly takes the time to listen to and advise clients from the first phone call to the day of move-in.
Sandra lived in Frankfurt, Paris and London before moving to New York. She loves exploring the City with her kids and experiencing the international food scene. She is native in German, fluent in English and French, and is learning Korean.
Testimonials
No Reviews yet. Be the first one!

Want to become
a testimonial?
You loved the event, service or product? Like to recommend it? Just send us your review.
Write review


Service Listing
missing?
If you know a great service provider that is not listed yet, let us know!
Send us a mail