Business Services
Always wanted that website? Need a graphic designer, web developer or any other business service who speak German and really "get you"? Look no further!
Featured
German American Chamber of Commerce
80 Pine Street, 24th Floor
New York, NY 10005
Telephone: (212) 974-8830
Website: http:/www.gaccny.com
Email: membership@gaccny.org
Contact: Irene Fuchs
Languages: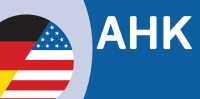 Learn more

gramercy global media inc.
167 madison avenue #405
new york city, ny 10016
Telephone: 800-991-0309
Website: www.gramercyglobal.com
Email: troy@gramercyglobal.com
Contact: Troy Pugmire
Languages: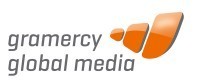 gramercy global media is an Online Marketing agency dedicated to providing our clients with a variety of services such as Search Engine Marketing (SEM), Search Engine Optimization (SEO), Web Analytics, Social Media (...)
Learn more

Print page


Did we miss
anything?
Suggest a service or business that's not listed yet!
Send email


You want to be
listed?
You offer services or products of interest for the German-speaking families in NYC?
Submit your listing