Jump-starting or changing your career? Launching or running a business?
Here are a few services that can be useful!
gramercy global media inc.
167 madison avenue #405
new york city, ny 10016
Telephone: 800-991-0309
Website: www.gramercyglobal.com
Email: troy@gramercyglobal.com
Contact: Troy Pugmire
Languages: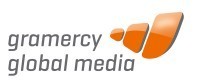 gramercy global media is an Online Marketing agency dedicated to providing our clients with a variety of services such as Search Engine Marketing (SEM), Search Engine Optimization (SEO), Web Analytics, Social Media (...)
Learn more

Organizations At Their Best
17 W 129th St # 4
New York, NY, 10027
Telephone: 646.243.9044
Website: www.organizationsattheirbest.com/de/
Email: beatrice@organizationsattheirbest.com
Contact: Dr. Beatrice Kraemer
Languages:


Organizations At Their Best is a consulting and coaching firm that helps optimize your business performance and results. We support the development of individual leaders and employees, teams and the organization as a (...)
Learn more

Balanced Vending Inc.
Telephone: (718) 844-0267
Website: www.balancedvending.com
Email: info@balancedvending.com
Contact: Alon Basel
Languages: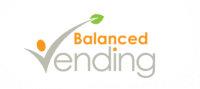 Balanced Vending Inc. is a local vending machine operator, specializing exclusively in deliciously healthy snacks and beverages. Our modern machines accept credit cards and provides real-time reporting!
Print page


Did we miss
something?
If you know of a service or business that's not listed yet, let us know!
Send email


You want to be
listed?
If your business offers services that match the CityKinder community, learn your options.
Learn more