Kinderbooks
Telephone: (917) 717 - 3419
Website: www.kinderbooks.nyc
Email: beatrice@kinderbooks.nyc
Contact: Beatrice Beckmann
Languages:


Receive age-appropriate quality children's books every month: KinderBooks offers children's books subscriptions for children 0-10 years. Free shipping. No late-fees. No long-term commitment. Starting at $10 (...)
Learn more

A Love for Cakes
6016 Fresh Pond Road
Maspeth, NY 11378 (Queens)
Telephone: (347) 517-6529
Website: www.aloveforcakes.com
Email: sabine@aloveforcakes.com
Contact: Sabine Garrido
Languages: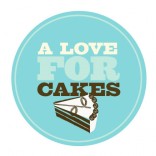 Wedding, birthday, anniversary, baby shower or any other important day — a beautiful cake will transform any celebration into an unforgettable event. We also serve traditional German "Kuchen", "Torten" and more...
Print page


Did we miss
something?
If you know of a service or business that's not listed yet, let us know!
Send email


You want to be
listed?
If your business offers services that match the CityKinder community, learn your options.
Learn more