Serenity Health Arts – Acupuncture & Herbal Therapy
280 Madison Avenue at 40th Street
New York, NY 10016
Telephone: (718) 666-8613
Website: SerenityHealthArts.com
Email: Info@SerenityHealthArts.com
Contact: Christiane Siebert, MS, LAc
Languages: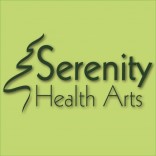 Are you visiting New York from a German-speaking country? Then you may be looking for holistic health advice and treatments similar to the care available at home. The U.S. health care system offers mostly approaches (...)
Learn more

Tribeca Pediatrics | Dr. Dominika Wittek | Dr. Antje Feder
Please see link below for our locations
Admin. Office: 11 Park Place NY, NY 10007
Telephone: 212-226-7666
Website: www.tribecapediatrics.com
Email: info@tribecapediatrics.com
Contact: Dr. Wittek and Dr. Feder
Languages: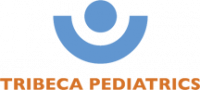 Tribeca Pediatrics is a unique medical practice that merges the highest quality healthcare with a proven low-intervention approach. Founded by Dr. Michel Cohen over twenty years ago in his home in Tribeca, our offices (...)
Learn more

Ruth Baer Maetzener, Ph.D. – Licensed Clinical Psychologist
950 Park Avenue
New York, NY 10028
Telephone: (212) 879-2610
Email: ruthmayabaer@gmail.com
Contact: Ruth Baer Maetzener
Languages: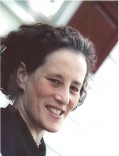 • Counseling for mothers with new babies This new situation can feel overwhelming. Support by close ones can be far away or not helpful. And the needs of the infant seem daunting. • Aging parents Difficult (...)
Learn more

Dan Rindler, Guild Certified Feldenkrais Practitioner
84 Lafayette Avenue, Brooklyn NY 11217
426 4th Avenue, Brooklyn NY 11215
Telephone: (347) 406-4464
Website: www.brooklynfeldenkrais.com/
Email: danrindler@gmail.com
Contact: Dan Rindler
Languages: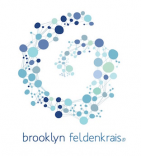 Dan Rindler, Certified Feldenkrais Practitioner offers private sessions which combine an understanding of body mechanics with a highly effective approach to learning to improve  posture and movement.  In addition to (...)
Learn more

Anne-Britt Ekert Rothstein, Ph.D. | Therapy and Counseling
221 East Hartsdale Avene, Suite A
Hartsdale, NY 10530
Telephone: (917) 7834420
Website: www.aekertrothsteinphd.com
Email: aekert_nyc@fastmail.fm
Contact: Anne-Britt Ekert Rothstein, Ph.D.
Languages: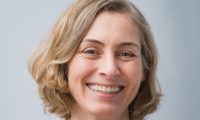 I am originally from southern Germany and came to New York in the 1990s. Given my own immigration experience -having navigated making a life in New York, pursuing undergraduate and graduate degrees- I have a deep (...)
Learn more

Homeopathy Teamwork NY
504 West 110th Street
New York, NY, 10025
Telephone: (914) 378-5320
Website: www.aquamarinahomeopathy.com/
Email: aquamarinabr@gmail.com
Contact: Marina Braun / Petra Cunitz
Languages:


Marina Braun from the Netherlands and Petra Cunitz from Germany have practiced homeopathy together since 10 years. Their succes rate is high as they strongly believe in team work for the whole family.
Dr. Stefan Kohlhoff – Pediatrician
SUNY DOWNSTATE MEDICAL CENTER
450 Clarkson Ave, Brooklyn, NY 11203
Telephone: (347) 496-1638
Dr. Bella Levin – Primary Care Physician
5701 4th Ave
Brooklyn, NY, 11220
Telephone: (718) 567-2800
Julia Reimer | Nationally Certified Foot Reflexologist
Tarrytown, New York, 10591
Telephone: (914) 564-1240
Dirk Winter – Child Psychiatrist
350 Central Park West, Suite 1A
New York, NY, 10025
Telephone: (212) 365-8556
Website: www.dirkwinter.com
Gesine Sauter | Psychotherapy and Psychoanalysis
111 4th Ave, 8G
New York, NY 1003
Telephone: (203) 558-2833
Print page


Did we miss
anything?
Suggest a service or business that's not listed yet!
Send email


You want to be
listed?
You offer services or products of interest for the German-speaking families in NYC?
Submit your listing