Find the complete list of German preschools (Kindergarten) and Daycares in the Tri-State area. For weekly classes please review our language programs and Saturday school listing.
Featured
German International School New York – PreK Program
50 Partridge Rd
White Plains, NY 10605
Telephone: (914) 948 6513
Website: www.gisny.org
Email: admissions@gisny.org
Contact: Marina Lula, Admissions Officer
Languages: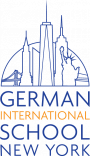 GISNY's Pre-Kindergarten program offers three- and four-year old children a bright, spacious, and nurturing environment, where they are encouraged to embrace discovery both in- and outdoors. Our Nature-Based Early (...)
Learn more

Pusteblume International Preschool
244 W 14th Street
New York, NY 10011
Telephone: (212) 206-1137
Website: www.pusteblumenyc.org
Languages:




Pusteblume International Preschool is NYC's only non-profit, fully licensed, independent preschool offering German and Spanish language immersion. Some of our children participate in both language programs in a (...)
Learn more

Rella's Spielhaus | Upper West Side & Harlem
50 West 97th Street
Telephone: (646) 657-0283
Website: www.rellasspielhaus.com
Email: willkommen@rellasspielhaus.com
Contact: Barbara Rellstab
Languages: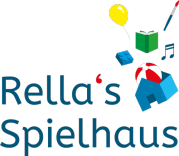 WHAT? Rella's Spielhaus is proud to be a first rate licensed Group Family In-Home Daycare. The program is full German Immersion with native German speaking teachers and care takers. We accommodate up to 12 children (...)
Learn more

Wurzelkinder – die deutsche Kita in Brooklyn
807 Classen Avenue
Brooklyn, NY 11238
Telephone: +1 (914) 409-2124
Website: www.wurzelkinderbrooklyn.com
Email: luisa@wurzelkinderbrooklyn.com
Contact: Luisa Gessler
Languages:



𝗡𝗘𝗨𝗘 𝗗𝗘𝗨𝗧𝗦𝗖𝗛𝗘 Einrichtung 𝗜𝗡 𝗕𝗥𝗢𝗢𝗞𝗟𝗬𝗡 𝘞𝘶𝘳𝘻𝘦𝘭𝘬𝘪𝘯𝘥𝘦𝘳 ist eine deutsche Einrichtung in Prospect Heights, Brooklyn, mit (...)
Learn more

Prospect Academy of Westchester (PAOW)
82 Prospect Street
White Plains
Telephone: (914) 946-0628
Website: www.prospectacademyow.com
Email: info@prospectacademyow.com
Contact: Lada Tillmann
Languages:


Prospect Academy of Westchester is a bilingual, Montessori-based education center for children ages 3 through 5. We provide balanced bilingual environment in German or Russian and English languages that gives our kidsa sense

Did we miss
something?
If you know of a service or business that's not listed yet, let us know!
Send email


You want to be
listed?
If your business offers services that match the CityKinder community, learn your options.
Learn more