Preschools & Early Childhood Programs
New York City is full with amazing preschool and early childhood programs. It's hard to choose! We are listing a few options we are happy to recommend.
Rella`s Spielhaus | Coming soon to the UWS
50 West 97th Street, Suite 1 D
New York, NY 10025
Telephone: 917-589-6767
Website: www.rellasspielhaus.com/new-location
Email: willkommen@rellasspielhaus.com
Contact: Barbara Rellstab
Languages: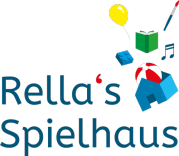 COMING SOON! Rella's Spielhaus is coming to he UWS. After over 6 years in Harlem and a limited amount of space, we are thrilled to be moving to 50 West 97th where we will have close to 30 spots. The space will be a (...)
Learn more

Print page


Did we miss
anything?
Suggest a service or business that's not listed yet!
Send email


You want to be
listed?
You offer services or products of interest for the German-speaking families in NYC?
Submit your listing