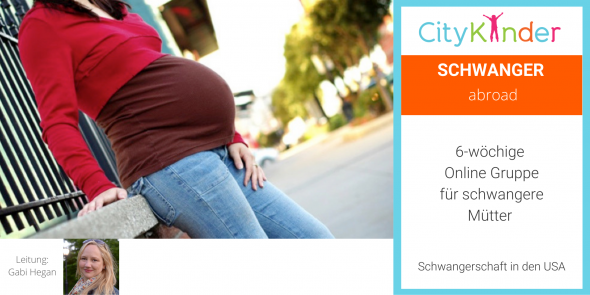 Eine Schwangerschaft wirft viele Fragen auf! Triff dich mit anderen Müttern in einer moderierten Gruppe. Austausch, Wissen und Fun!
Triff dich mit anderen Müttern, die auch gerade die gleiche Erfahrung machen wie du: Schwanger in den USA während COVID.
Wir diskutieren Fragen und Themen zur Schwangerschaft und das erste Jahr mit Baby, wir sprechen über das Mutterwerden ganz allgemein und wie man vor allem gerade jetzt sich eine Community und ein Support System aufbauen kann, um möglichst entspannt in den neuen Lebensabschnitt zu starten.
Was ist noch mit drin im Paket?
Listen, Ressourcen, Experten Videos
Wir treffen uns 6 Mal und freuen uns auf Dich!
Testimonials
No Reviews yet. Be the first one!

Want to become
a testimonial?
You loved the event, service or product? Like to recommend it? Just send us your review.
Write review


Planning your
own event
If you have a great party or event idea for the CityKinder community, let us know!
Send us a mail