Butchers
Good sausages and cured meats are two things that most Germans, Swiss and Austrians miss about home! Find a list of butchers where you can stack up on fresh goodness of all types.
Stammtisch Pork Store
69-46 Myrtle Ave
Glendale, NY 11385
Telephone: (718) 386-7200
Website: www.stammtischporkstore.com
Languages: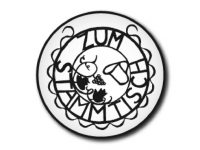 Learn more

Empire Market (Butcher)
14-26 College Point Blvd
College Point, NY 11356
Telephone: (718) 359-0209
Website: www.empire-market.com
Forest Pork Store (Butcher)
380 East Jericho Tpk
Huntington, NY 11746
Telephone: (631) 423-2574
Website: www.forestporkstore.com
Schaller & Weber
1654 2nd Ave
New York, NY 10028
Telephone: (212) 879-3047
Website: www.schallerweber.com
Karl Ehmer|Quality Meats Since 1932 – Sausages, Deli, Smoked Meats
120 Broadway, Hillsdale, NJ, 07642
Telephone: (201) 664 1477
Website: karlehmer.com/
Swiss Pork Store
24-10 Fair Lawn Avenue, Fair Lawn, NJ, 07410
Telephone: (201) 797 9779
Schwind´s Market Place
155 Route 46 W, Rockaway, New Jersey,
Telephone: (973) 627 0956
Website: www.schwinds.com
Print page


Did we miss
anything?
Suggest a service or business that's not listed yet!
Send email


You want to be
listed?
You offer services or products of interest for the German-speaking families in NYC?
Submit your listing