Stammtisch Pork Store
69-46 Myrtle Ave
Glendale, NY 11385
Telephone: (718) 386-7200
Website: www.stammtischporkstore.com
Languages: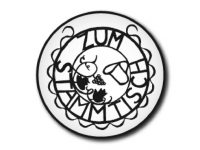 Learn more

Empire Market (Butcher)
14-26 College Point Blvd
College Point, NY 11356
Telephone: (718) 359-0209
Website: www.empire-market.com
Forest Pork Store (Butcher)
380 East Jericho Tpk
Huntington, NY 11746
Telephone: (631) 423-2574
Website: www.forestporkstore.com

Did we miss
something?
If you know of a service or business that's not listed yet, let us know!
Send email


You want to be
listed?
If your business offers services that match the CityKinder community, learn your options.
Learn more