Sandra Rivollier | Freevolve Health
129 W 123rd Street
New York, NY 10027
Telephone: (917) 675-2023
Email: sandra@rivollier.lu
Contact: Sandra Rivollier
Languages: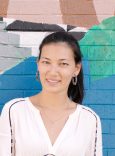 As a Holistic Health Coach I help women take control of their health and wellbeing while navigating post-natal depletion and transitioning into perimenopause.
Learn more

Effektives Beckenbodentrainng
Falkenried 76, 20251 Hamburg, Deutschland
Telephone: +49 / 0174-1608680
Website: effektives-beckenbodentraining.de
Email: kooperation@effektives-beckenbodentraining.de
Contact: Kirsten Ohlhagen
Languages:


Beckenbodentraining on demand. Für Schwangerschaft, Wochenbett und Rückbildung. Stärke deine Tiefenmuskulatur, entlaste den Beckenboden, beuge Beschwerden vor. Für ein rundum gutes Körpergefühl. Dieser Kurs ist (...)
Learn more

Print page


Did we miss
something?
If you know of a service or business that's not listed yet, let us know!
Send email


You want to be
listed?
If your business offers services that match the CityKinder community, learn your options.
Learn more