The New York Doula – Stephanie Heintzeler
Telephone: 347-257-5157
Website: www.thenewyorkdoula.com
Email: stephanie@thenewyorkbaby.com
Contact: Stephanie Heintzeler
Languages: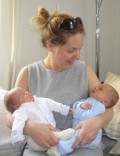 Stephanie Heintzeler Stephanie Heintzeler is a German-educated midwife and acupuncturist as well as a US-educated doula and Lactation Consultant (IBCLC). She was born in New York City but raised in Germany, where she (...)
Learn more

Serenity Health Arts – Acupuncture & Herbal Therapy
280 Madison Avenue at 40th Street
New York, NY 10016
Telephone: (718) 666-8613
Website: SerenityHealthArts.com
Email: Info@SerenityHealthArts.com
Contact: Christiane Siebert, MS, LAc
Languages: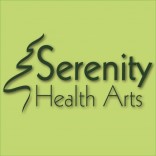 Are you visiting New York from a German-speaking country? Then you may be looking for holistic health advice and treatments similar to the care available at home. The U.S. health care system offers mostly approaches (...)
Learn more

Tribeca Pediatrics | Dr. Dominika Wittek | Dr. Antje Feder
Please see link below for our locations
Admin. Office: 11 Park Place NY, NY 10007
Telephone: 212-226-7666
Website: www.tribecapediatrics.com
Email: info@tribecapediatrics.com
Contact: Dr. Wittek and Dr. Feder
Languages: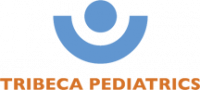 Tribeca Pediatrics is a unique medical practice that merges the highest quality healthcare with a proven low-intervention approach. Founded by Dr. Michel Cohen over twenty years ago in his home in Tribeca, our offices (...)
Learn more

Ruth Baer Maetzener, Ph.D. – Licensed Clinical Psychologist
950 Park Avenue
New York, NY 10028
Telephone: (212) 879-2610
Email: ruthmayabaer@gmail.com
Contact: Ruth Baer Maetzener
Languages: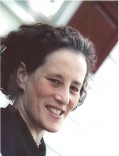 • Counseling for mothers with new babies This new situation can feel overwhelming. Support by close ones can be far away or not helpful. And the needs of the infant seem daunting. • Aging parents Difficult (...)
Learn more

Anne-Britt Ekert Rothstein, Ph.D. | Therapy and Counseling
14 Harwood Court, 317
Scarsdale, NY 10583
Telephone: (917) 7834420
Website: www.aekertrothsteinphd.com
Email: aekert_nyc@fastmail.fm
Contact: Anne-Britt Ekert Rothstein, Ph.D.
Languages: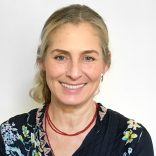 I am originally from southern Germany and came to New York in the 1990s. Given my own immigration experience -having navigated making a life in New York, pursuing undergraduate and graduate degrees- I have a deep (...)
Learn more


Did we miss
something?
If you know of a service or business that's not listed yet, let us know!
Send email


You want to be
listed?
If your business offers services that match the CityKinder community, learn your options.
Learn more