Imke Ratschko
30 Broad Street, 14th Floor
New York, NY 10004
Telephone: (212) 253-1027
Website: www.newyorksmallbusinesslaw.com
Email: information@ratschko.com
Contact: Imke Ratschko
Languages:

Imke is a business attorney focusing her practice on advising small businesses, emerging companies and start-ups in transactions and business disputes. Imke has over ten years experience in a wide variety of corporate (...)
Learn more

Besunder Law
60 East 42nd Street, Suite 764
New York, NY 10165
Telephone: (212) 584-1139
Website: besunderlaw.com
Email: alison@besunderlaw.com
Contact: Alison Besunder
Languages:

If you are residing in New York or the U.S., no matter how brief, you need key legal documents to protect you and your family in a time of crisis.  At Arden Besunder P.C. we offer legal services tailored to meet your (...)
Learn more

Cohen Rabin Stine Schumann LLP
11 Times Square, 10th Floor
New York, NY, 10036
Telephone: (212) 512-0825
Website: www.crsslaw.com
Email: gschumann@crsslaw.com
Contact: Gretchen Beall Schumann
Languages: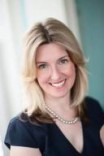 Cohen Rabin Stine Schumann LLP is a full-service matrimonial, family law and litigation law firm, established to provide the most committed and personal legal service to clients (men and women in equal numbers) in a (...)
Learn more

Rowland & Petroff
2 Park Avenue
New York, 10016, New York
Telephone: (212) 685 5509
Website: www.rowlandlaw.com
Email: info@rowlandlaw.com
Contact: David J. Rowland
Languages: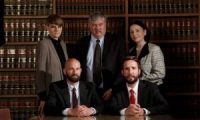 Rowland & Petroff specializes in the areas of German citizenship matters, international business transactions, real estate, wills, trusts and estates, as well as Nazi-era art recovery. Based in New York, Rowland (...)
Learn more

Adomat Immigration
Spandauer Damm 46
10459 Berlin
Telephone: +1 202 922 7791 | +49 30 3977 2888
Email: ayla@adomatimmigration.com
Contact: Ayla Adomat
Languages: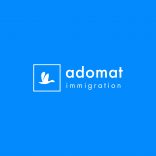 Adomat Immigration is a full-service US immigration firm, which helps individuals and corporate clients obtain visas and green cards to work, live and train in the United States. We have helped families, business (...)
Learn more


Did we miss
something?
If you know of a service or business that's not listed yet, let us know!
Send email


You want to be
listed?
If your business offers services that match the CityKinder community, learn your options.
Learn more