German Consulate New York
871 United Nations Plaza
New York, 10017
Telephone: (212) 610-9700
Website: www.germany.info
Contact: Various Departments
Languages: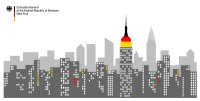 In addition to the German Embassy in Washington, DC, there are eight German Consulates General throughout the United States. Each Consulate covers a specific geographical area. The New York's Consulate General's (...)
Learn more

Goethe-Institut New York
30 Irving Place, 4th Floor
New York, 10003, New York
Telephone: (212) 439-8685
Website: www.goethe.de
Email: Germancourses-newyork@goethe.de
Contact: Eva Baker
Languages: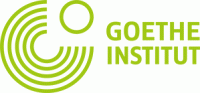 The Goethe-Institut is the cultural institute of the Federal Republic of Germany with a global reach. With 159 institutes in 98 countries, it promotes knowledge of German abroad, encourages international cultural (...)
Learn more

Zion German Evangelical-Lutheran Church
125-131 Henry Street
Brooklyn, NY 11201
Telephone: +1 (718) 852–2453 (answering machine) Church office
Website: www.ziongelc.org
Email: pastorgress@gmail.com
Contact: Pastor Klaus Gress
Languages:

Our history: The history of Zion GELC starts on the first Advent in 1855, when twelve German immigrants together with Pastor Friedrich W.T. Steimle worshiped in a small stable on Washington Street. Though there have (...)
Learn more

Trinity Lutheran Church
168 W. 100th St.
New York, NY, 10025
Telephone: 917-374-4212
Website: http
Email: hneumark@gmail.com
Contact: Heidi Neumark
Languages:



Learn more

Deutsche Evangelische-Lutherische St. Pauls Kirche NY
315 West 22nd Street, NY, NY 10011
Telephone: (212) 929-1955
Website: www.stpaulny.org
Email: Pastor@stpaulny.org
Contact: Pastorin Miriam Gross
Languages:



Did we miss
something?
If you know of a service or business that's not listed yet, let us know!
Send email


You want to be
listed?
If your business offers services that match the CityKinder community, learn your options.
Learn more