Party Entertainment
Clown Jimmy
Telephone: 212-731-0668
Email: galliny@gmail.com
Contact: Simon Fuetterer
Languages: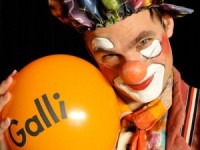 Clown Jimmy brings fun and entertainment to small and large audiences. His funny music show and his "tricky" magic tricks is a delight for kids and adults alike. He is a clown who performs alongside the (...)
Learn more

Print page


Did we miss
something?
If you know of a service or business that's not listed yet, let us know!
Send email


You want to be
listed?
If your business offers services that match the CityKinder community, learn your options.
Learn more